Microsoft plans to bring next-gen to Xbox One through Xbox Cloud Gaming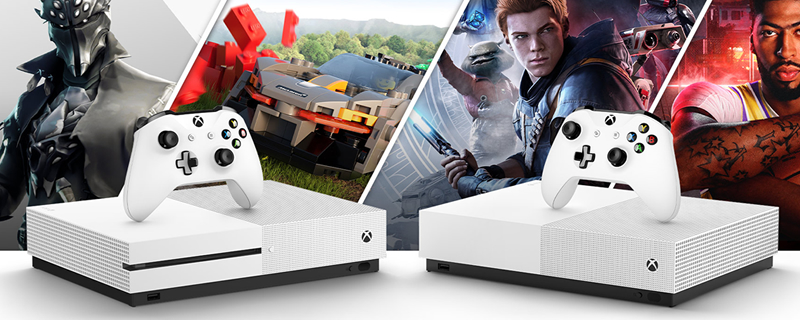 Microsoft plans to bring next-gen to Xbox One through Xbox Cloud Gaming
Microsoft isn't finished with Xbox One. Yes, games will shift to next-generation hardware, but that shouldn't mean that users of Microsoft's last-generation consoles should be left behind.  
Xbox has an ace up its sleeve to ensure that users of their last-generation consoles do not get left behind. That ace is Xbox Cloud Gaming, a solution that will bring the power of Xbox Series X/S to Xbox One. This will allow Microsoft to deliver next-generation gaming experiences to last-generation gaming systems, mobile devices, tablets, and internet browsers. 
To support last-generation systems, game developers need to create their games with last-generation hardware in mind. This cross-generation mentality prevents developers from fully utilising the potential of the latest gaming systems. Microsoft's approach leverages streaming to deliver next-generation performance to older systems, bridging the power gap while delivering visuals that should be superior to a native last-generation port of a next-generation title. 
One of the first games to receive this treatment will be Microsoft Flight Simulator, which will be available on Xbox One systems later this year through Xbox Cloud Gaming. This method delivers cross-generation console support without shackling developers with the limitations of Microsoft's last-generation hardware. 
An innovative solution to a real hardware problem
With next-generation consoles being in short supply, Microsoft is unlikely to convert all of their Xbox One owners to Xbox Series systems anytime soon. Xbox Cloud gaming has the potential to deliver Microsoft's next-generation gaming experiences to more gamers. It should also give last-generation Xbox users more reasons to subscribe to services like Xbox Game Pass Ultimate.  
While game streaming will rely on Xbox One users having access to a strong internet connection, having access to a good internet connection sits at the core of today's online gaming ecosystem, digital game ownership, and services like Xbox Game Pass. Microsoft's already banking on the fact that gamers have access to strong internet connectivity, and their growing reliance on game streaming is simply them doubling down on that fact. 
Sony's next-generation success will be tied to the number of PlayStation 5 consoles that they can produce and sell. Microsoft's next-generation success will not be tied to hardware sales, giving them an advantage in game distribution. That said, Microsoft still needs to produce Xbox Series X/S compatible game streaming servers, which has its own hardware costs and challenges. 
    You'll see many games this holiday, including Forza Horizon 5, which will boast DirectX Raytracing on both Xbox Series X and S, and Battlefield 2042, which will run at 60fps while supporting 128 players on Xbox Series X|S. Some games launching next year from our first party studios and partners, such as Starfield, Redfall, and S.T.A.L.K.E.R. 2 require the speed, performance, and technology of Xbox Series X|S. We're excited to see developers realize their visions in ways that only next-gen hardware will allow them to do. For the millions of people who play on Xbox One consoles today, we are looking forward to sharing more about how we will bring many of these next-gen games, such as Microsoft Flight Simulator, to your console through Xbox Cloud Gaming, just like we do with mobile devices, tablets, and browsers.
Microsoft's long-term success is tied to Xbox Game Pass and the company's ability to deliver next-generation gaming experiences to wherever gamers are. This strategy encompasses consoles, PC and mobile gaming, giving Microsoft an edge over their competitors regarding game distribution. Should Microsoft gain access to enough subscribers, the company has a real chance to dominate the gaming market. 
You can join the discussion on Microsoft bringing its next-generation games to last-generation consoles through the cloud on the OC3D Forums.