Modder showcases huge progress with Need for Speed Underground 2's RTX Remix mod
Nvidia's RTX Remix technology has a lot of potential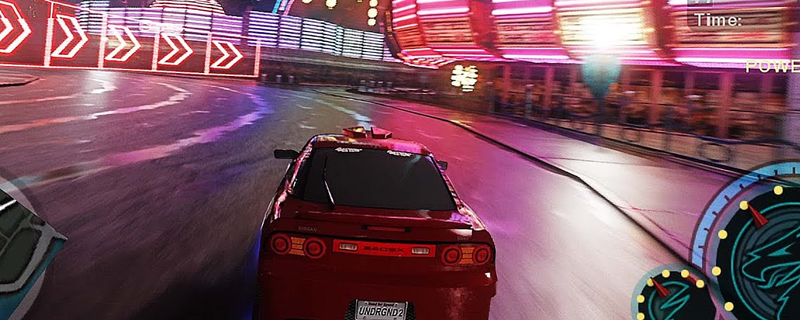 Need for Speed Underground 2 looks amazing with this work-in-progress RTX Remix update
Last month we reported on a Work-In-Progress (WIP) RTX Remix project for Need for Speed Underground 2, a project from a modder called "Uncle Burrito" that showcased some of the benefits, and limitation of Nvidia's RTX Remix technology in its current state. Thankfully, both Nvidia's RTX Remix tools and changes to Uncle Burrito's Need for Speed Underground 2 project have resulted in some impressive graphical changes, though it is clear that this mod is not ready for a mainstream release yet. 
With his latest video on the project, Uncle Burrito showcases RTX Remix in Need for Speed Underground 2 with new road textures, updates to volumetric fog, and a new version of RTX Remix (which prevents the culling of street lights when their sources are off-screen). These changes have resulted in a much better looking version of Need for Speed Underground 2, at least when compared to its last RTX Remix enabled version. 

Currently, Uncle Burrito is working to make the headlights of vehicles functional when RTX Remix is used, and is working to prevent light culling in the areas where it remains a problem. As Nvidia improves its RTX Remix toolset, we can expect modders to make classic games like Need for Speed Underground 2 look better than ever thanks to the addition of path tracing and other changes.
Nvidia's RTX Remix toolset is in its infancy, and that means that developers and modders cannot make the most of Nvidia's RTX Remix technology in classic titles. Nvidia's Portal with RTX Mod showcases what is possible with RTX Remix, but these results will not be replicable within other games until Nvidia releases their full suite of RTX Creator Tools.
RTX Remix has the ability to bring many classic games up to date with the addition of path traced lighting, potentially ushering in a new golden age for PC game modding. We look forward to seeing the development of Need for Speed Underground 2's RTX mod progress, and seeing modders utilise RTX Remix to enhance other classic PC games. 
You can join the discussion on Need for Speed Underground 2 looking fantastic with RTX Remix on the OC3D Forums.