Need to test your new RTX graphics card? Nvidia has a few tech demos for you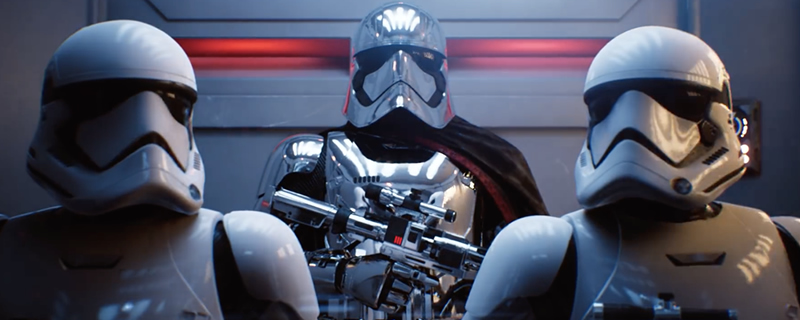 Need to test your new RTX graphics card? Nvidia has a few tech demos for you
With the release of Nvidia's Ampere architecture, there are a lot of gamers itching for an upgrade. With these upgrades comes support for Ray Tracing, giving gamers something new to try out.Â
While there are plenty of games out there that already support ray tracing, there will be gamers who do not own any of these RTX compatible titles. Is there something free that they can try to see what their new RTX hardware is capable of? There is!
Back in 2019, Nvidia released a bunch of RTX compatible tech demos, ranging from the company's iconic Star Wars "Reflections" tech demo to GPU tests for Atomic Heart and Justice, both of which feature ray-traced components.Â
If you are looking for something to test out on your RTX graphics card, these free demos are a great place to start. Both of these demos also include support for DLSS, opening up higher framerates than what RTX GPUs would otherwise be capable of.Â
Nvidia's Star Wars Reflections Demo weights in at a little over 1.3GB, making it a relatively small download for those with fast internet connections. Even today, this demo is impressive, showcasing how ray tracing can help generate CGI-level graphics in real-time if utilised correctly.Â
Let's hope that Nvidia will continue releasing its newest tech demos into the wild following the release of Ampere. To download Nvidia's current selection of tech demos head over to the company's Geforce tech demo webpage. Please Nvidia, release your RTX Marbles tech demo to the public!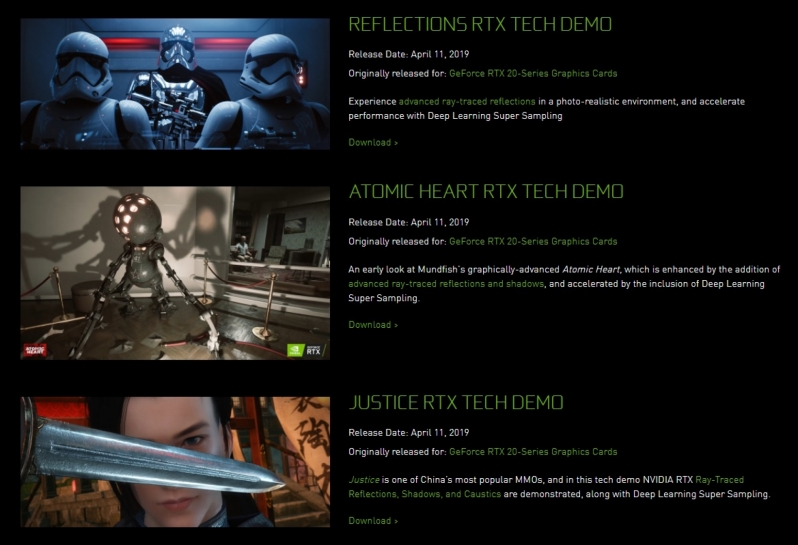 Â
You can join the discussion on Nvidia's RTX tech demos on the OC3D Forums. Â