New Dev, New Release Date – Vampire: The Masquerade – Bloodlines 2 is launching next year
The Chinese Room are now developing the game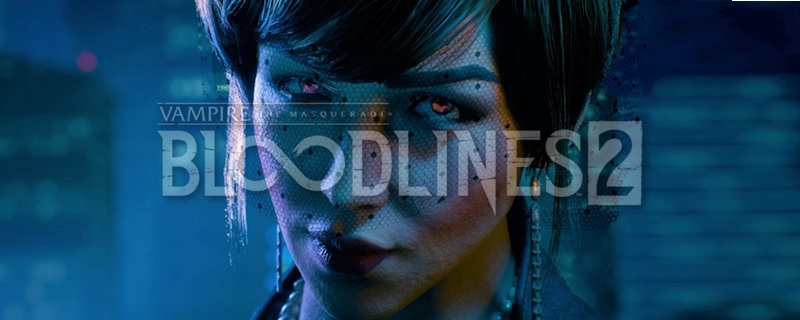 Vampire: The Masquerade – Bloodlines 2 is still in development, and gamers can expect to play it in 2024
With the release of a new trailer Paradox Interactive have confirmed that The Chinese Room are now developing Vampire: The Masquerade – Bloodlines 2, and that they expect to release the game in Fall 2024. The game is due to arrive on PlayStation 5, Xbox Series X/S, and PC, with the PC version launching on Steam, the Epic Games Store, and GOG. 
Vampire: The Masquerade – Bloodlines 2 was announced in 2019 and has gone through a difficult development cycle, with multiple delays and various controversies. Eventually, Paradox Interactive, the game's publisher, decided to ditch the game's original developer, Hardsuit Labs, and move the game to another, unannounced studio. Now, we know that this studio is The Chinese Room, the studio behind Dear Esther, Everybody's Gone to the Rapture, and Amnesia: A Machine for Pigs.

The Chinese Room has confirmed that they will have new gameplay to reveal for Bloodlines 2 in January 2024. 
    Embrace your inner Kindred and join us in Seattle for the long-awaited Vampire: the Masquerade – Bloodlines 2. Find your place in the battle to come, and try not to let the city bleed you dry. Coming fall 2024.
In Vampire: The Masquerade – Bloodlines 2, players will be entering the dark world of vampire society, taking on the role of an awoken elder vampire. During the game, players will be able to interact with Seattle's hidden vampire society and maneuverer though the politics of the Vampire Court. Players will fight for survival and supremacy as a power struggle within Vampire society threatens to break the masquerade, the secrecy that keeps the mortal world unaware of Vampire society.
You can join the discussion on Vampire: The Masquerade – Bloodlines 2's new developer and release timeframe on the OC3D Forums.