No, Forspoken does not run faster on SATA SSDs
Several reports claimed that Forspoken ran 10% faster with SATA SSDs over NVMe drives… Nope!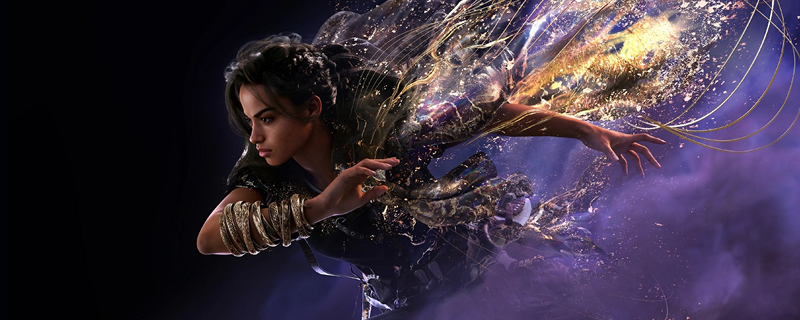 Forspoken runs identically on SATA and NVMe SSDs, but NVMe drives deliver much faster loading times
Yesterday, several reports claimed that Square Enix's action-adventure game Forspoken ran up to 10% faster when using SATA-based storage over faster NVMe-based storage drives, alleging that the game's DirectStorage implementation had a huge impact on GPU performance. This testing was conducted by PC Games Hardware, who utilised an i9-12900K and an RTX 4090 within their test system, implying that DirectStorage had a 10% performance overhead on an RTX 4090. 
The problem with this testing was that it was inaccurate. When Forspoken is loading, framerate capture software solutions like CapFrameX see very high framerates, and slower storage solutions have longer loading times in Forspoken. If these framerates are not removed from benchmarking results, slower storage solutions will have these large loading time spikes have a huge impact on average framerates in benchmarks.

Another problem with the claim that Forspoken runs faster using SATA SSDs is this. DirectStorage works with both SATA SSDs and NVMe SSDs. Using a SATA SSD does not turn DirectStorage off, which means that systems running Forespoken from SATA SSDs do not lose the DirectStorage "overhead" that is blamed for the RTX 4090's performance loss. This performance loss is due to poor benchmarking, not DirectStorage. 
ComputerBase has tested Forspoken and have released performance data that does not include the framerates spikes during Forspoken's loading screens. These results showcase identical performance levels in gameplay with their RTX 3090 Ti when using a PCIe 4.0 NVMe SSD and a SATA SSD. This confirms that Forspoken's performance is not higher when using SATA based storage. 
So does Forspoken run faster with a SATA SSD? No. it just has longer loading times, and these loading times have black screens that run at high framerates. In gameplay, Forspoken runs identically on SATA SSDs and NVMe SSDs, as both utilise DirectStorage.  
You can join the discussion on Forspoken's performance on SATA SSDs on the OC3D Forums.