Nvidia showcases their new GameWorks Flow DirectX 12 tech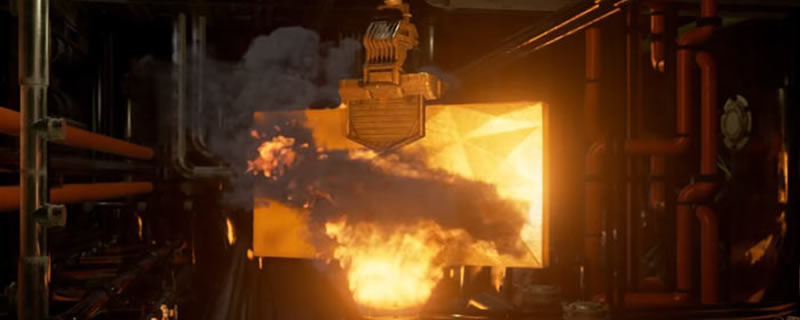 Nvidia showcases their new GameWorks Flow DirectX 12 tech
Â
Nvidia has released a new video which showcases their new GameWorks Flow DirectX 12 tech, showcasing some exceptionally accurate simulations for fire and smoke, with self-shadowing smoke and highly reactive/interactive smoke simulations.
Â
This technology has been previously detailed by Nvidia, using their voxel-based simulation technique to create the most accurate fluid, fire and smoke simulations that can be rendered in real-time.Â
Â
Version 1.0 of Nvidia Flow is currently available to GameWorks Access members on Github, with Nvidia planning to integrate this technology in Unreal Engine 4 later this year.Â
Â
Â
  NVIDIA Flow is a real-time fluid simulation – in this demo, simulating fire and smoke. The simulation is based on an adaptive sparse voxel grid, allowing the simulation to focus compute and memory resources around regions of interest, and track shifts in the region of interest over time.Â

With the fire, the combustion process is simulated per voxel, generating elevated temperatures and smoke, which influences the visual appearance and produces buoyancy and expansion effects on the fluid simulation.Â

An adaptive sparse voxel grid is also used to compute self-shadowing on the smoke, increasing both the realism and visualizing the structure of the smoke. The fluid simulation supports real-time collision with objects in the environment, along with fuel emitters than can be modified in real time, making the simulation fully interactive.
Â
Â
Nvidia is making Flow available to developers using both DirectX 11 and DirectX 12 code paths, though Nvidia is clearly more actively pushing the DirectX 12 versions of this new technology on developers.Â
At this time no game developer has used GameWorks Flow, though it is likely that more developers will register interest in this technology in the near future.Â

Â
You can join the discussion on Nvidia's GameWorks Flow DirectX 12 showcase on the OC3D Forums.Â
Â