Nvidia's DLSS tech comes to Call of Duty: Modern Warfare and Warzone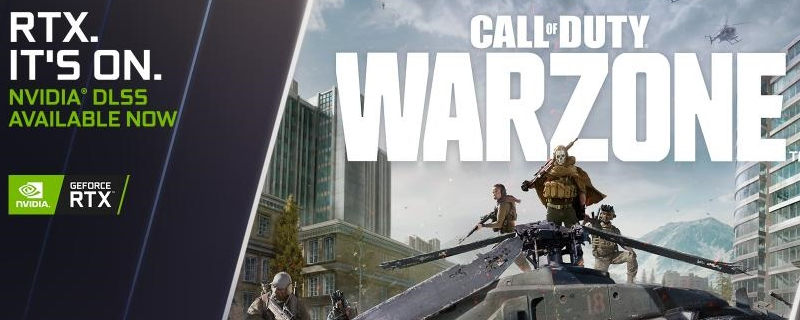 Nvidia's DLSS tech comes to Call of Duty: Modern Warfare and Warzone
Back in January, Nvidia promised its customers that DLSS would be coming to Call of Duty Warzone, and now, they have finally delivered. It only took them three and a half months. 
As part of Warzone's Season 3 update, Nvidia's performance-boosting RTX technology has arrived onto one of PC's most popular free-to-play shooters, enabling higher framerates on RTX hardware to deliver smoother gameplay and increased responsiveness. 
With DLSS enabled, Call of Duty Warzone's performance can be boosted by up to 70% at 4K, making 60+ FPS framerates a lot more achievable at this high resolution. This will allow Warzone players to play the game with higher framerates, higher graphics settings or both. 
What is DLSS? 
DLSS is one of Nvidia's strongest RTX technologies, utilising the AI performance of their latest graphics cards to enable near-to-native (sometimes higher) levels of image quality by using a Deep Learning Algorithm to upscale lower resolution renders. For gamers, this delivers high-resolution gameplay experiences with much higher framerates, making DLSS a must-enable options for users of RTX series Nvidia graphics cards. 

Nvidia's DLSS technology is now available within Call of Duty Modern Warfare's campaign, multiplayer modes and Call of Duty Warzone. Below is a chart that highlights the performance benefits of DLSS in Call of Duty Warzone at 4K. 

You can join the discussion on Nvidia's DLSS technology coming to Call of Duty: Warzone on the OC3D Forums.