Returnal's receiving DLSS 3 later today support as part of a new game update
Nvidia achieves up to 2.2x performance gains with DLSS 3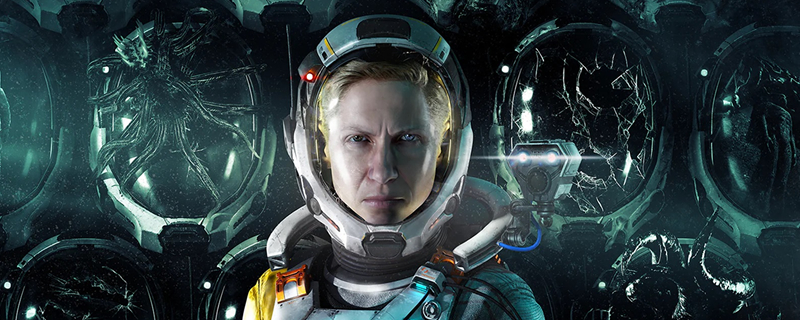 Returnal's DLSS 3 update enables 4K gaming at over 140FPS on PC on one of Sony's top current-gen titles
Today, Returnal's PC version will be receiving a patch that will bring Nvidia's DLSS 3 technology to the game, giving PC gamers with compatible hardware access to Nvidia's DLSS Super Resolution and DLSS Frame Generation technologies alongside Nvidia's latency reducing Reflex feature. 
With DLSS 3, Nvidia has been able to achieve performance gains in Returnal of up to 2.2x, allowing them to achieve framerates of over 180 FPS at 4K with ray tracing enabled on their RTX 4090 graphics card. This is an incredible level of performance within Returnal, as Returnal is a PlayStation 5 exclusive that makes heavy use of the console's hardware, and the game's PC version features even more advanced graphical effects. 

Returnal has become the latest game to be added to Nvidia's growing list of DLSS 3 titles, highlighting the appeal that DLSS 3 has to developers, even after their games have been shipped. DLSS uses the AI power of Nvidia's RTX 40 series GPUs to create AI intermediate frames between traditionally rendered frames, effectively doubling a game's framerate using the power of AI.  
Today, Returnal is being updated with support for DLSS 3, multiplying performance. On the GeForce RTX 4090 frame rates increased by 2.2X, giving players over 180 FPS in our benchmark. On the GeForce RTX 4080, DLSS 3 delivered a similar uplift, enabling gameplay at over 140 FPS. And on other GeForce RTX 40 Series GPUs, DLSS 3 makes 90 FPS+ gameplay at 4K a reality, with every setting and ray tracing maxed out.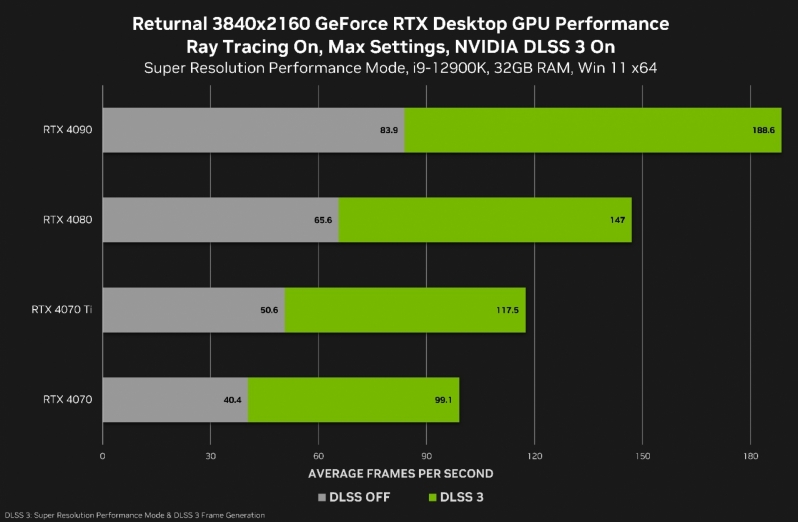 As part of Returnal's April 19th update for Returnal, AMD's FSR 2 technology has been added to the game. Now with the game's April 25th update, DLSS 3 support has arrived within the roguelike shooter. I wonder is Housemarque will add FSR 3 support to Returnal when it launches later this year.
You can join the discussion on Returnal's DLSS 3 update on the OC3D Forums.