Skyrim's getting a new Anniversary Edition this year on PC, Xbox and PlayStation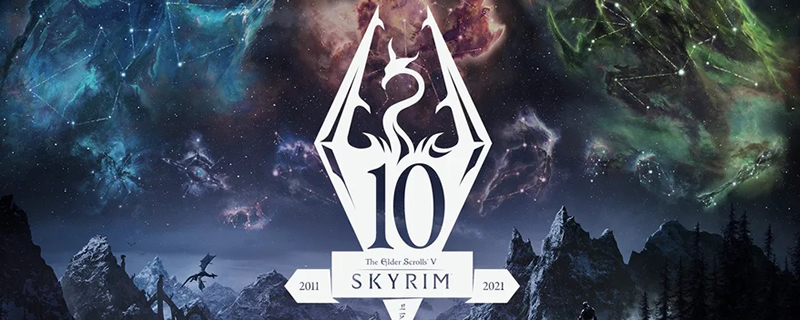 Skyrim's getting a new Anniversary Edition this year on PC, Xbox and PlayStation
The Elder Scrolls: Skyrim is celebrating its 10th birthday this November, and to celebrate, Bethesda will be launching a new Anniversary Edition of the game for PC, Xbox, and PlayStation. 
With Skyrim Anniversary Edition, Skyrim will be enhanced with over 500 Creation Club elements, which will add new quests, dungeons, bosses, weapons, and spells to the game. To existing owners of Skyrim, Anniversary Edition will be a paid-for upgrade, though all owners of Skyrim will receive three prices of Creation Club content to enhance their copies of the game. This content includes Fishing, Survival Mode and new quests from Saints and Seducers.
Existing owners of Skyrim Special Edition will be able to upgrade their copies of Skyrim to Skyrim Anniversary Edition at a discounted price. Skyrim Anniversary Edition launches on November 11th. Skyrim Anniversary Edition will include all DLC for The Elder Scrolls Skyrim. 
For PlayStation 5 and Xbox Series X/S owners, Skyrim Special Edition will also be receiving "a free upgrade to an enhanced version" on November 11th, giving Skyrim Special Edition a free next-generation upgrade. At this time, it is unknown how the PC version of Skyrim will be upgraded. 
The Elder Scrolls Skyrim: Anniversary Edition promises to be "the most definitive version of Skyrim to date". Old players and new players alike will be able to access new content, new features, and new quests, while users of next-generation gaming systems will also be able to enjoy enhanced visuals. 
You can join the discussion on Skyrim: Anniversary Edition on the OC3D Forums.