Sony reveals the PlayStation Classic's included games lineup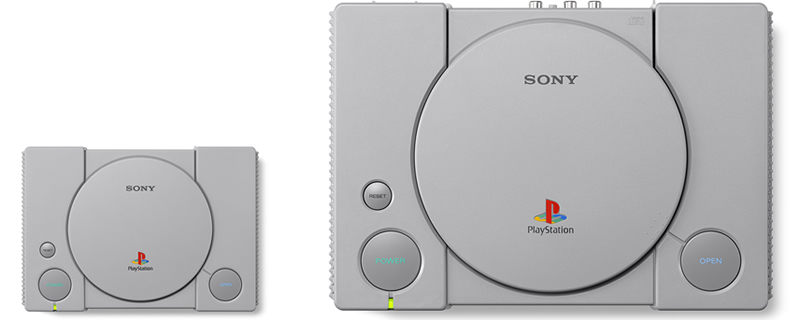 Sony reveals the PlayStation Classic's included games lineup 
On December 3rd, Sony will release their PlayStation Classic console, a recreation of the console that made the company one of the biggest names in gaming today. 
The miniaturised console will ship for $99, offering players 20 games and a form factor that is 45% smaller than the original, two controllers and support for modern HDMI displays. 
Now, Sony has officially unveiled the classic console's games list, allowing us to see the classics which Sony wants us all to relive this holiday season, though there are more than a few notable exceptions in this PlayStation Classics lineup. It is worth noting that Sony's PlayStation Classic console emulates an era before the introduction of DualShock, when Analog sticks were added to the system, creating gamepads as we know them today. This is perhaps the reason why certain games are missing from the system. 
For starters, neither the Spyro or Crash Bandicoot series' are represented in this lineup, with other PS1 era classics like Tony Hawk's Pro Skater, Wipeout and Gran Turismo also being absent. The latter two in this list are Sony Published titles, with little reason to be absent from the console. EA's classic sports titles will also be missing from the system, making the retro collection seem very lacking. 

Below is a full list of Sony's 20 pre-loaded PlayStation Classics;   
– Battle Arena Toshinden
– Cool Boarders 2
– Destruction Derby
– Final Fantasy VII 
– Grand Theft Auto
– Intelligent Qube
– Jumping Flash! 
– Metal Gear Solid
– Mr. Driller
– Oddworld: Abe's Oddysee
– Rayman
– Resident Evil (Director's Cut)
– Revelations: Persona
– Ridge Racer Type 4 
– Super Puzzle Fighter II Turbo
– Syphon Filter
– Tekken 3 
– Tom Clancy's Rainbow Six
– Twisted Metal
– Wild Arms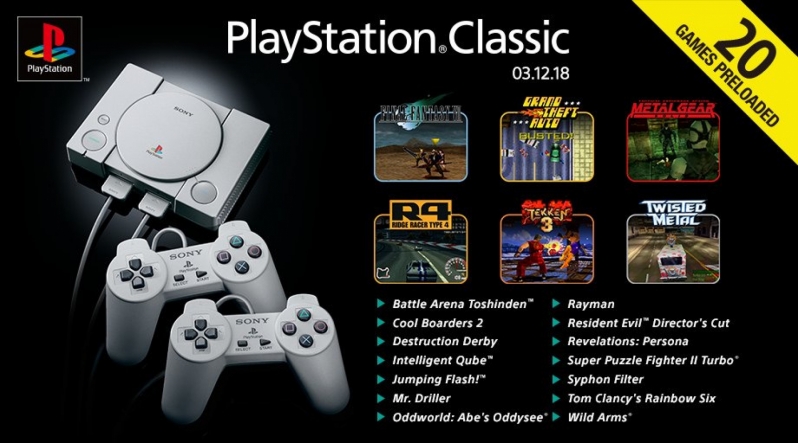 Sony's PlayStation Classic console is an attempt by the company to cash in on the success of Nintendo's NES and SNES Classic Mini systems, though it remains to be seen wither or not early 3D titles will hold the same appeals as the 8-bit and 16-bit pixel art of Nintendo's retro systems. Will the rose-tinted spectacles of nostalgia be able to look past the fact that most early polygonal graphics look awful in the eyes of modern gamers? 
You can join the discussion on Sony's PlayStation Classic system on the OC3D Forums.