STALKER 2 receives a new trailer at Gamescom, and it looks beautiful
STALKER 2 is launching first on PC and Xbox Series X/S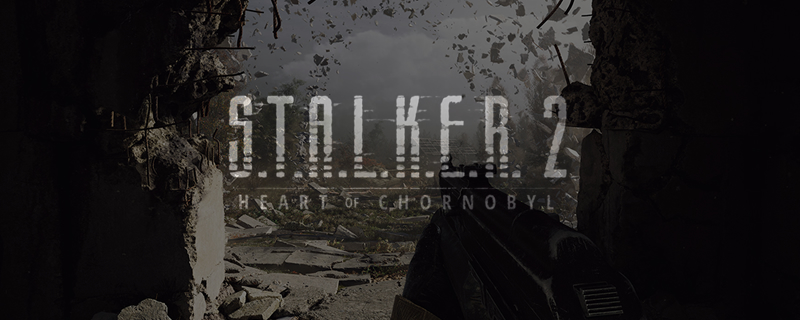 STALKER 2's release has been pushed back to 2024  
At Gamescom 2023, GSC Game World has release a new trailer for STALKER 2: Heart of Chornobyl, confirming that the game is now targeting a Q1 2024 release on both PC and Xbox Series X/S. 
Today's new trailer for STALKER 2 is titled "Bolts and Bullets" and focuses on the game's combat and survival elements. Players will not just be combatting human foes, they will be combating wild dogs, mutated creatures and mysterious anomalies. The Chornobyl exclusion zone is a dangerous and mysterious place, and players will need to tread carefully if they want to survive. 

STALKER 2 is an Unreal Engine 5 title, and based on today's trailer, the game looks incredible. Preliminary PC system requirements have already been made available for STALKER 2, which are available here, though we expect these requirements to be increased ahead of the game's launch.
   Take a look around! Looks like the same old Zone, at a first glance… Freezed at the time and always transforming, primed to struck at the unforeseeable moment. But don't let her trick you: She has changed from the last time you were here. And to let the stalker survive, she'll demand the same!
STALKER 2: Heart of Chornobyl Key Features
– A unique mix of first-person shooter, horror and immersive sim.
– A non-linear storyline with a variety of paths leading to one of several possible endings
– Stunning graphics that set new standards with state-of-the-art photogrammetric and scanning technologies
– Next-generation graphics developed with state-of-the-art photogrammetric techniques and scanning technologies
– Advanced artificial intelligence systems that will keep even the most hardcore gamers on their toes
– A-life 2.0 life simulation system makes the game world more lifelike than ever before
– Immersive survival mechanics for hunger, sleep, bleeding injuries and the effects of radiation enrich the gameplay experience
– A dynamic day-and-night cycle and realistic weather effects make the game a true-to-life experience
– Mod support gives creative players the opportunity to expand and enrich the game universe
– Multiplayer mode to be added as a free update shortly after release
You can join the discussion on STALKER 2: Heart of Chornobyl on the OC3D Forums.