Starfield Boost – Nvidia releases OTA GeForce Driver update for Starfield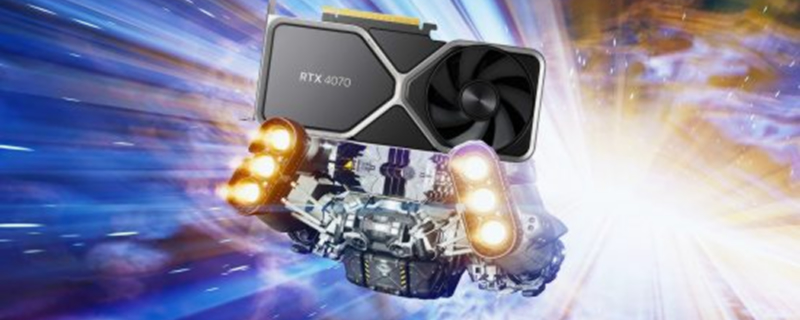 Nvidia delivers a notable performance boost in Starfield with a new Over-The-Air driver update
Nvidia were early to release a "Game Ready" driver for Starfield, but when the game launched it was quickly uncovered that the game ran much better on Radeon graphics cards, and now we know one of the reasons why, Resizable BAR support.
Thanks to a new Over-The-Air driver update for Nvidia's GeForce graphics cards, a new Resizable BAR profile has been added to Nvidia's GeForce 537.34 and 537.17 drivers, enabling the feature for RTX 30 series and RTX 40 series GPUs.
With AMD graphics cards, Resizable BAR is utilised for most PC games, with a few select games being blacklisted. In contrast, Nvidia's implementation works based on a whitelist system, which means that the feature is exclusively used in games that Nvidia have whitelisted. While gamers can choose to enable this feature in games outside of Nvidia's whitelist using custom game profiles, it is worth noting that Resizable BAR support is not always beneficial for Nvidia GPU users.
Starfield Performance Improvements

Today, NVIDIA is releasing a Resizable BAR profile for Starfield which increases performance on GeForce RTX 40 Series and GeForce RTX 30 Series desktop and laptop GPUs. In our testing scenario, GeForce RTX 40 Series desktop GPUs see on average a 5% increase in performance. The Starfield Resizable BAR update will be pushed via an Over-The-Air (OTA) update from NVIDIA and will be automatically applied for gamers running the latest Game Ready Driver (537.34) or the previous release (537.17).
You can force the OTA update to be pulled down by restarting your system. You can confirm the ReBAR profile is downloaded by checking the log here: C:ProgramDataNVIDIA CorporationNvProfileUpdaterPlugin

— Sean Pelletier (@PellyNV) September 12, 2023
Nvidia expects users of their RTX 30/40 series GPUs to recieve a performance boost of around 5% in Starfield thanks to their added support for Resizable BAR. Note that this feature requires a CPU/motherboard that supports resizable BAR, and that some RTX 30 series GPU users may need to update their GPU's firmware to enable support for Resizable BAR.

You can join the discussion on Nvidia's new OTA GeForce driver update for Starfield on the OC3D Forums.