Unreal Engine 5.3 is here, and is promises faster performance for several core features
Expect both Nanite and Lumen to be faster with Unreal Engine 5.3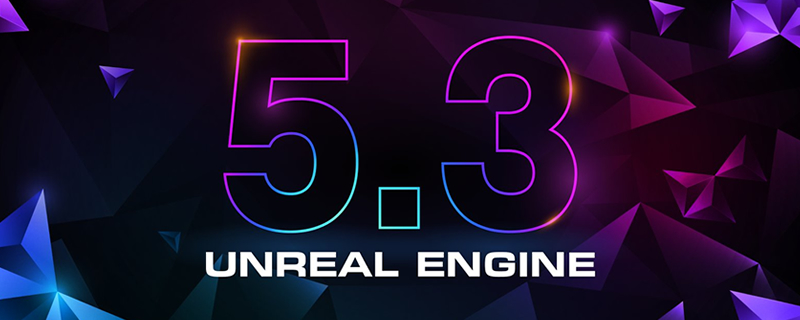 Epic Games has launched Unreal Engine 5.3, adding new features and performance improvements to their rendering technologies
Epic Games has just released Unreal Engine 5.3, a new version of Unreal Engine 5 that promises users performance improvements and new functionality improvements that are designed to make game development easier, and to deliver higher quality gaming experiences at 60 FPS on today's consoles.
Game developers can now use Unreal Engine 5.3 to create games that utilise hardware more efficiency thanks to new changes to both the engine's Lumen and Nanite features, and creators can not utilise new rendering and animation techniques to enhance their creative processes. 

Performance Improvements
With Nanite, Unreal Engine 5.3 promises faster performance with masked materials, and Lumen has been improved with expansions to its hardware accelerated ray tracing support, which enables faster performance on PC and consoles. These changes will make it easier to game developers to utilise these new Unreal Engine 5 features and create fast-paced games that target 60 FPS framerates.
Epic Games have also confirmed that Unreal Engine 5.3's latest advancements include changes to Virtual Shadow Maps, (VSM), which is now a production-ready feature, Temporal Super Resolution, Hair Grooms, Path Tracing, and Substrate. 
Functionality Improvements
Unreal Engine 5.3 expands Unreal Engine 5's feature set to allow users to game developers and film makers to create higher quality games and content. this includes new cinematic quality visual features for volumetric rendering, ans specialised camera options for film directors. Unreal Engine isn't just for games anymore, it is also for films and TV shows.
    Unreal Engine 5.3 brings numerous wide-ranging improvements as we continue to expand UE5's functionality and potential for game developers and creators across industries.
As well as enhancements to core rendering, developer iteration, and virtual production toolsets, we're introducing Experimental new rendering, animation, and simulation features—including cinematic-quality volumetric rendering, orthographic rendering, a Skeletal Editor, panel-based Chaos Cloth, and support for SMPTE ST 2110.
Unreal Engine 5.3 is new, and at the time of writing most in-development games are currently using Unreal Engine 5.1 and Unreal Engine 5.2. At this time, it is unclear how many developers plans to move their projects to Unreal Engine 5.3, or how quickly we will see the engine's improvements impact newly released games. While moving to Unreal Engine 5.3 sounds like a simple process, it isn't, and it is unclear if Unreal Engine 5.3's performance gains and feature improvements will be enough for developers to migrate their games over to UE 5's latest version. 
You can join the discussion on Unreal Engine 5.3 on the OC3D Forums.