Windows 10 has lost market share in this month's Steam Hardware survey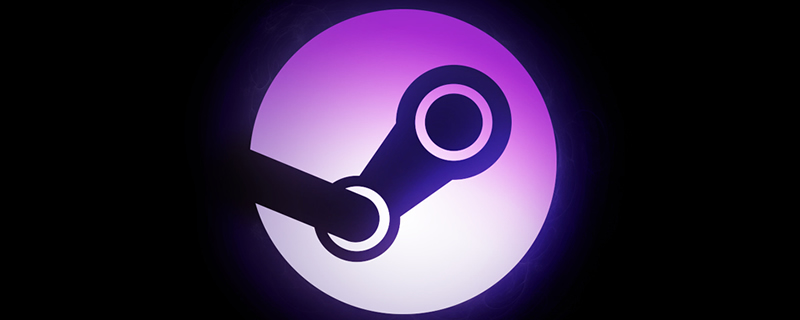 Windows 10 has lost market share in this month's Steam Hardware survey
Â
January 2017 has been a very interesting month, with Steam's January hardware survey breaking some long-running trends for the platform.Â
Â
This is the first month that Windows 10 has lost market share since the OS' initial launch, With both Windows 10 32-bit and 64-bit losing market share. In total Windows 10 has lost 0.52% market share, with Windows 7 64-bit gaining 0.72% market share, showing that a significant number of PC gamers are resisting Windows 10 and are actively installing Windows 7 on new systems.Â
Â
On the GPU-side, this month also marks the breaking of a major trend from recent years, where Nvidia has been steadily gaining GPU market share from AMD. This month AMD's market share raised from 23.3% to 23.4%, with Nvidia's market share lowering from 58.8% to 58.7%.  This breaks a trend that has lasted over 12 months, marking a potential turning point for AMD.  Â
Â
 Â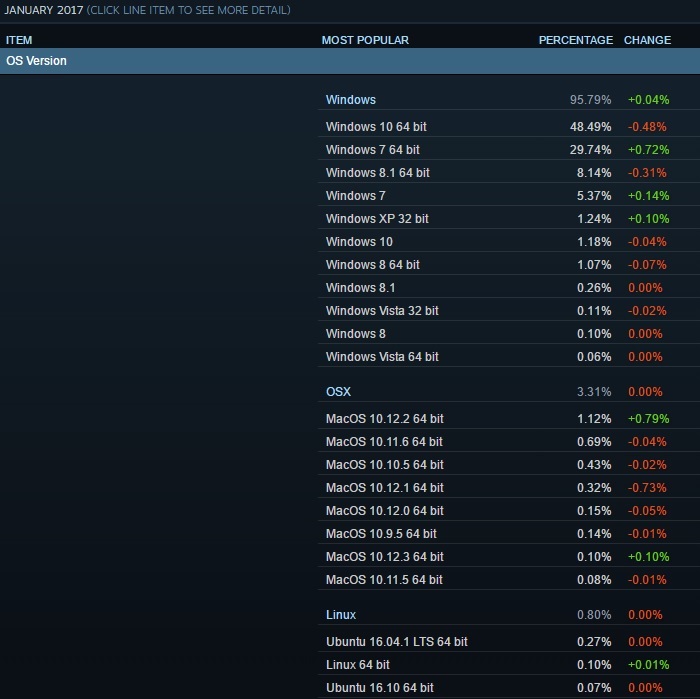 Â
While these numbers do not account for all Steam users it is certainly interesting to see these two major trends breaking, with many expecting January 2017 to be the month where Windows 10 became the most popular OS on the platform with over 50% market share.Â
This data is also great news for AMD, marking the start of a potential turning point for the company's GPU division. It will be interesting to see if AMD will continue to gain market share in the coming months, especially when their upcoming Vega architecture hits the market.

Alternatively, this could just be an unusually good month for AMD, so this data should not be used to base any future assumptions on, though it is nonetheless a good sign for AMD's GPU division.Â
Â
You can join the discussion on Steam's Hardware Survey data on the OC3D Forums.
Â