"You may need to upgrade your PC" – Bethesda's Todd Howard on Starfield's PC Optimisation
Starfield is a lot harder to run than many gamers expected, leading many to question the game's 'optimisation'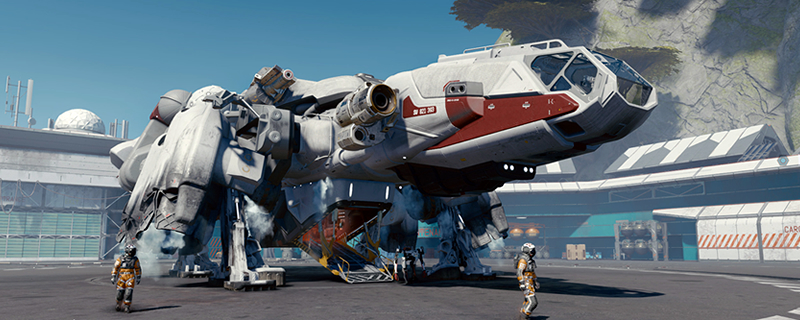 Todd Howard tells PC gamers to upgrade their systems when asked about Starfield's PC optimisation
If you have read our PC Performance Review and Optimisation Guide for Starfield, you will know that the game call for powerful gaming hardware. Starfield is a next-generation title that is exclusive to Xbox Series X/S and PC, and on consoles the game runs at a locked 30 FPS, which means that PC gamers require ultra-high-end systems in order to target 60 FPS framerates at higher resolutions. Even so, many gamers are not happy with how Starfield runs on PC, with many gamers claiming that the game is "unoptimized".
In an interview with Bloomberg Technology, Bethesda's Todd Howard was asked "Why did you not optimise this game [Starfield] for PC", and Howard's answer is simple; they did. Starfield is a next-generation PC game that pushes hardware on both PC and consoles, stating that some gamers "might need to upgrade your PC" to achieve higher levels of performance in Starfield.

Below is what Howard had to say about Starfield's PC optimisation.
    We did, it's running great. It's a next-gen PC game. We really push the technology so you may need to upgrade your PC for this game but it's got a lot of great stuff going on in there and the fans' response is awesome.
Starfield is a demanding game on PC, but the game's high hardware requirements make sense if you consider the game's console version. Starfield is designed to run at 30 FPS on Xbox Series X, and that means that gamers will need a PC that is (roughly) two times as powerful as an Xbox Series X to get the game running at 60 FPS on PC. Add on higher than console graphical settings, and Starfield's PC version can be even more demanding than the game's Xbox version when maxed out.
Another thing that has disappointed many PC gamers is Starfield's lack of support for Nvidia's DLSS technology, and (to a much lesser extent) Intel's XeSS technology. Currently, the game only supports AMD's FidelityFX Super Resolution upscaler, and while it works on non-AMD GPU hardware, Nvidia's and Intel's AI upscalers tend to deliver better visual results when used with compatible hardware.
You can join the discussion on Starfield's PC Optimisation on the OC3D Forums.