3DMARK now has a dedicated SSD benchmark for gamers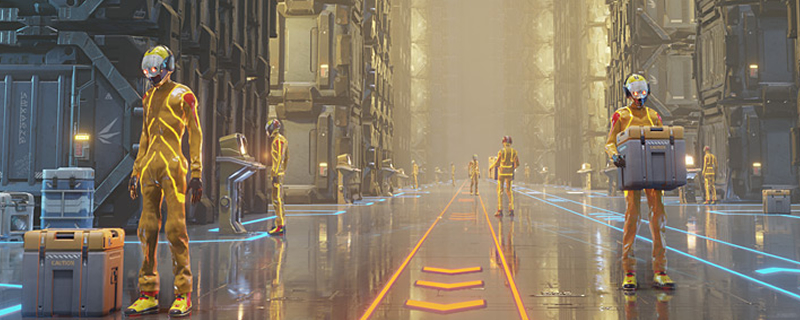 UL Benchmark's using real gaming workloads to test SSD performance
UL Benchmarks has released a new add-on for 3DMARK that's dedicated to SSD testing, using traces from real-world gaming workloads to define the true performance of solid state drives in gaming workloads. With the new tool, UL Benchmarks wants to put synthetic SSD benchmarks to shame. 
With 3DMARK's new Storage Benchmark, seven workloads will be completed and those workloads will be repeated three times. These workloads include game loading times, recording 1080p gameplay using OBS, installing a PC game, saving a PC game and copying a steam folder from an external SSD to your system drive. 
Using this new tool, 3DMARK will allow gamers to see how their new SSDs will impact the performance of their games. Beyond that, this tool gives testers access to a new tool for future SSD reviews. With this, analysts will be able to highlight the best SSDs for gamers using real-world data points.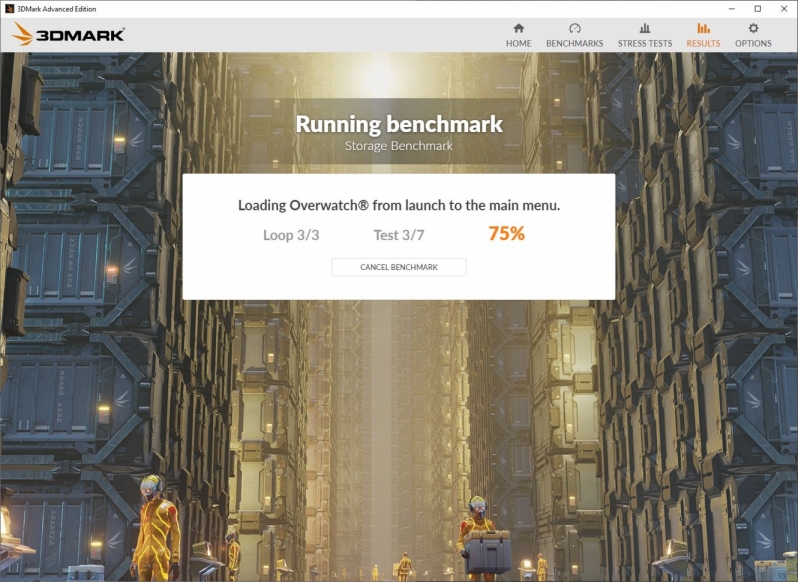 The 3DMark Storage Benchmark uses traces recorded from popular games and gaming-related activities to measure real-world gaming performance, such as:
– Loading Battlefield V from launch to the main menu.
– Loading Call of Duty: Black Ops 4 from launch to the main menu.
– Loading Overwatch from launch to the main menu.
– Recording a 1080p gameplay video at 60 FPS with OBS (Open Broadcaster Software) while playing Overwatch.
– Installing The Outer Worlds from the Epic Games Launcher.
– Saving game progress in The Outer Worlds.
– Copying the Steam folder for Counter-Strike: Global Offensive from an external SSD to the system drive.
Below is a selection of scores that were supplied to us by UL Benchmarks.
| | |
| --- | --- |
| Storage Device | 3DMARK Storage Benchmark Score |
| Intel Optane SSD 9–P 280GB (PCIe 3.0) | 4,241 |
| Samsung 980 PRO 500GB (PCIe 4.0) | 2,858 |
| WD_BLACK SN 750 500GB (PCIe 3.0) | 2,014 |
| Samsung 860 EVO 1TB (SATA III) | 1,193 |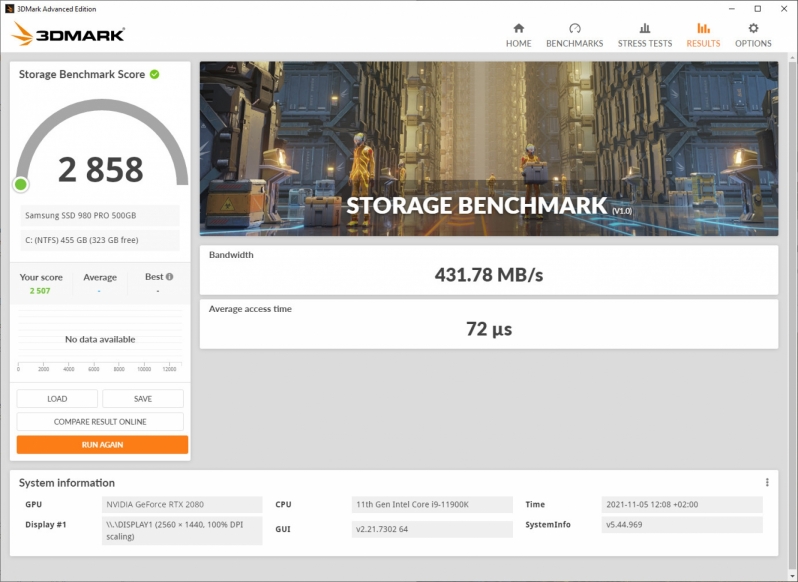 3DMARK's new SSD benchmark is now available through Steam and the UL Benchmarks website for $2.99. The tool is a paid DLC for 3DMARK, though the update will be complimentary for 3DMARK Professional Edition customers. 
You can join the discussion on 3DMARK's dedicated SSD benchmark on the OC3D Forums.