ADATA's XPG GAMMIX S70 SSD reaches the "pinnacle of SSD performance" with 7,400 MB/s read speeds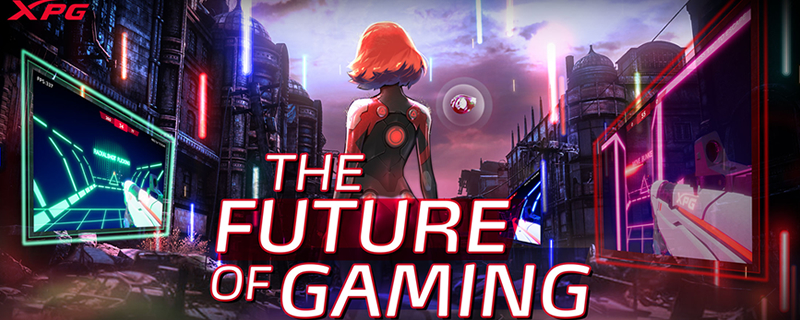 ADATA's XPG GAMMIX S70 SSD reaches the "pinnacle of SSD performance" with 7,400 MB/s read speeds
The adoption of PCIe 4.0 storage within the PC market is accelerating, with AMD offering full PCIe 4.0 support on their Ryzen 3000 and 5000 series CPUs with planned support with Intel's 11th Generation desktop processors. PCIe 4.0 SSDs are demand is growing, and ADATA claims to have achieved "reached the pinnacle of SSD performance."
Meet the ADATA XPG GAMMIX S70 SSD, a PCIe 4.0 drive which offers incredible read and write speeds of up to 7,400MB/s and 6,400 MB/s with capacities of 1TB and 2TB. This gives the GAMMIX S70 the fastest read speeds on the market today, offering performance levels which are a level above any PCIe 3.0 storage solution. 
 
ADATA's GAMMIX S70 SSDs use an unknown PCIe 4.0 compatible SSD controller, which uses SLC caching, 3D NAND and a DRAM buffer to deliver leading-edge SSD performance. This drive approaches the performance limits of the PCI express 4.0 standard of 4-lane M.2 slots, that's how fast this drive is.  
    With the adoption of next-gen PCIe 4.0, the GAMMIX S70 sports blazing-fast read/write speeds of up to 7400/6400MB/s and random read/write IOPS up to 650/740K. Users will have no doubt they have reached the pinnacle of SSD performance. In combination with NVMe 1.4 compliance, Dynamic SLC Caching, the GAMMIX S70 offers performance far superior to SATA and PCIe 3.0 SSDs. For reliable operations and stability, the GAMMIX S70 is equipped with a terraced heatsink design with hollow chambers underneath for increased surface area and thus more effective cooling. The GAMMIX S70 is already available in many markets.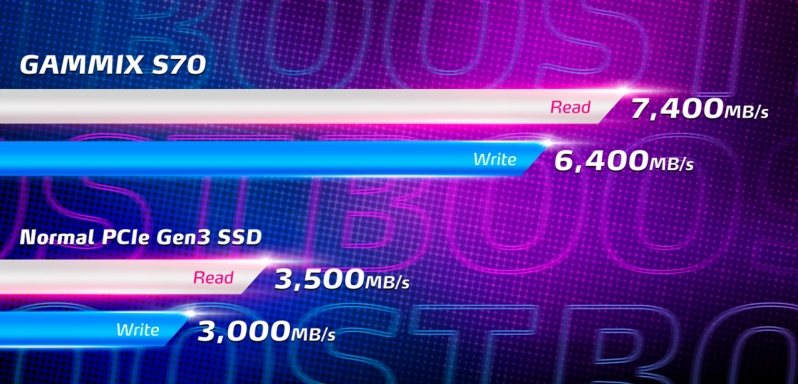 To keep their SSDs cool under load, ADATA's XPG GAMMIX S70 ships with a proprietary CoolArmor heatsink design, which uses a terraced structure to increase the cooler's surface area and heat dissipation capabilities. This heatsink can reduce this S70's load thermals by up to 30%. 
When their XPG GAMMIX S70 launches, ADATA plans to ship their drives with 1TB and 2TB variants. ADATA has also assured us that all of their components within their S70 SSDs have "passed meticulous screening, testing, and certification to provide a reliability product of the highest quality." ADATA has also back up this SSD with a 5-year warranty, showcasing confidence in its product's quality. 
You can join the discussion on ADATA's XPG GAMMIX S70 PCIe 4.0 SSD on the OC3D Forums.