Crucial's P5 Plus SSD promises ultra-fast PCIe 4.0 speeds at reasonable prices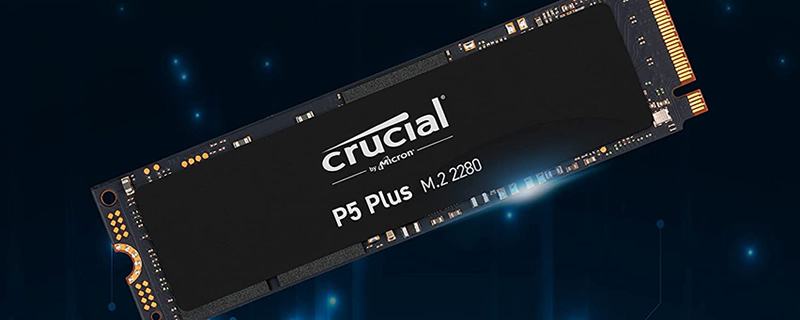 Crucial's P5 Plus SSD promises ultra-fast PCIe 4.0 speeds at reasonable prices
Crucial has just released its first PCIe 4.0 SSD, the P5 Plus, an M.2 NVMe SSD that utilises Micron's latest 176-layer 3D TLC NAND and the company's latest in-house SSD controller.Â
With their P5 Plus, Crucial promises users a 66% increase in sequential write speeds over their existing P5 (non-Plus) PCIe 3.0 SSDs and sequential read speeds that are almost doubled. Crucial has also delivered 67% faster random read and 40% faster random write performance over prior Crucial PCIe Gen3 SSDs, which is an incredible performance improvement.Â
While Crucial's P5 Plus will not be the fastest SSD on the market with its sequential read speeds of up to 6,600 MB/s, it is still faster than the majority of the PCIe 4.0 SSDs out there. On top of that, at £155.99 for a 1TB model, this SSD is incredibly affordable given its rated performance levels.Â
The Cheapest PS5 Read SSD?Â
With sequential read speeds of over 5,500 MBps, a controller with DRAM cache, and support for a range of aftermarket SSD heatsinks, Crucial's P5 Plus SSD may be the most affordable SSD upgrade that's currently available for PlayStation 5 owners. Please note that Sony recommends using an SSD with a heatsink, a factor that will require P5 Plus users to purchase an M.2 SSD heatsink to ensure stable performance during long gaming sessions.Â
Pricing
– Crucial P5 Plus 500GB – £93.99
– Crucial P5 Plus 1TB – £155.99
– Crucial P5 Plus 2TB – £319.99
What follows is Crucial's Press Release
Â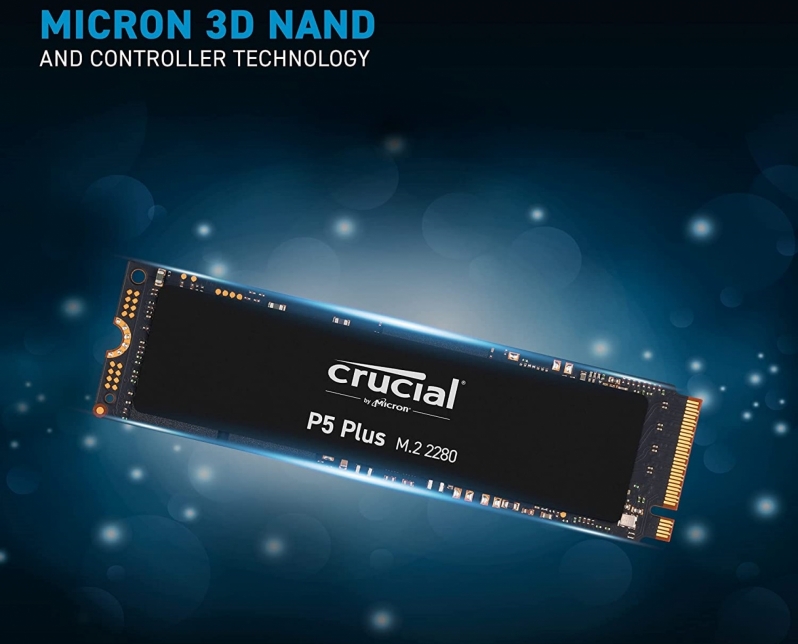 Â
Press Release –Â Crucial Announces P5 Plus M.2 NVMe Gen4 SSDs
Micron Technology, Inc., today announced the immediate availability of Crucial P5 Plus PCIe SSDs as an expansion of its award-winning NVMe solid-state drive (SSD) portfolio to offer high-performance internal Gen4 storage options to consumers. By leveraging Micron's first-to-market volume shipments of 176-layer NAND, Crucial P5 Plus SSDs enable lower power, higher speed, and denser storage solutions. Additionally, Micron's advanced 176L 3D TLC NAND and innovative controller technology, yields up to 66% faster sequential write speeds and nearly double the sequential reads of prior generation Crucial SSDs.
"With data intensive workloads on the rise, consumers increasingly demand high-performance storage solutions for their needs including engineering applications, video editing, content creation and gaming," said Teresa Kelley, vice president and general manager of Micron's Consumer Products Group. "By using our powerful, industry-leading 176-layer 3D NAND, coupled with the latest high-bandwidth storage interface, the P5 Plus Gen4 SSD makes lightning-fast computing storage accessible for a broad spectrum of consumers in the market."
With read speeds up to 6600 MB/s, Crucial P5 Plus SSDs also enable up to 67% faster random read and 40% faster random write performance over prior Crucial Gen3 SSDs. Ideal for a new PCIe Gen4 PC build or a PCIe Gen3 system upgrade, the P5 Plus is compatible with both and has been tested on Intel and AMD platforms including the latest 11th Generation Intel Core processors and AMD Ryzen 3000 PCIe 4.0 motherboards. Likewise, these new Crucial PCIe Gen4 SSDs are backward compatible for most Gen3 PC systems that support M.2 form factors.

The new high-performance Crucial P5 Plus PCIe Gen4 SSD rounds out Crucial's stellar internal and external SSD product offerings such as the MX500, BX500, P5, P2, X8 and X6. Additionally, all P5 Plus SSDs come with our Crucial Storage Executive management software for performance optimization, data security and firmware updates, as well as free cloning software to ensure easy installation right out of the box.
As Micron's global consumer brand, Crucial is uniquely able to connect millions of customers to the innovation and technology that Micron has been perfecting for more than four decades. For 25 years, online tools like the Crucial System Scanner have made it easy for customers such as content professionals, gamers, PC enthusiasts and DIY system builders to find compatible memory (DRAM) and storage (SSD) products for more than 175,000 desktops, laptops, and workstations. Crucial products are available on crucial.com and worldwide from leading retail and e-tail stores, commercial resellers and system integrators, enhancing system performance and user productivity on every continent.
You can join the discussion on Crucial's P5 Plus PCIe Gen 4 SSDs on the OC3D Forums.Â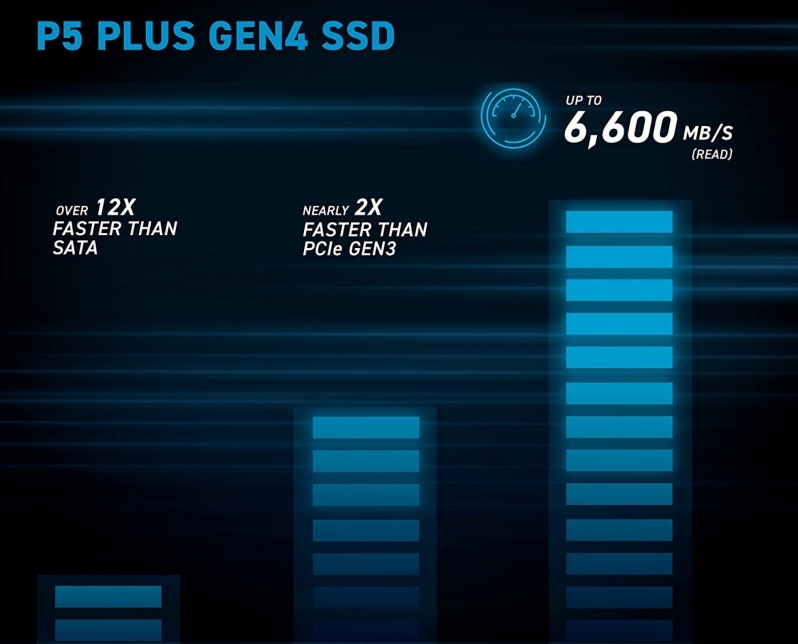 Â