Mushkin announces 2TB M.2 NVMe and SATA SSDs with 3DNAND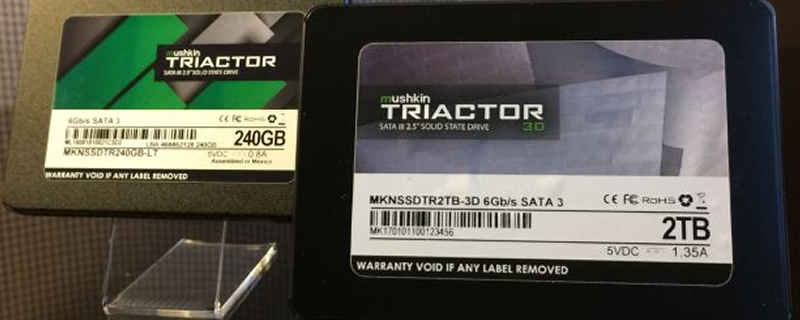 Mushkin announces 2TB M.2 NVMe and SATA SSDs with 3DNAND
2017 will be a big year for PC builders, be it from AMD's launch of Vega and Ryzen adding some much-needed competition to the CPU and GPU markets to the influx of new monitors with FreeSync, G-Sync and/or HDR support. Right now the storage market is seeing a similar change, as more manufacturers move to compete with Samsung and Intel in the high-speed NVMe market. 
This year also promises an influx of high capacity storage devices, with 3D NAND becoming more widely used and manufactured in more meaningful quantities. 
Mushkin is a brand that we have not seen for a while at OC3D, but now it looks like the company is planning to return in force with their new M.2 NVMe Helix series SSDs and the SATA based Reactor 3D and Triactor 3D series of SSDs.
All of these SSDs will be available with capacities ranging from 240/250GB to 2TB, offering a wide range of storage densities and prices that will suit most PC builders.  

When it comes to speed the Mushkin Helix will be the fastest in the company's new SSD lineup, using the M.2 interface and the NVMe protocol to offer sequential read speeds of up to 2.5GB/s and sequential write speeds of up to 1.1GB/s. which is very fast when compared to any modern SATA SSD.  
This SSD will use a Silicon Motion SM2260 controller and offer capacities between 250GB and 2TB, allowing this SSD to compete with even Samsung's 960 Pro series when it comes to storage capacity in the M.2 form factor. Such a shame that this SSD uses a green PCB.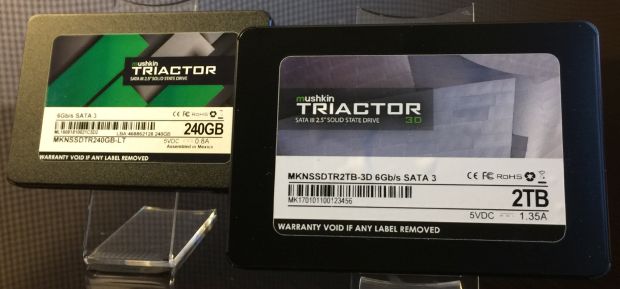 In their new SATA range, Mushkin will be moving to 3D NAND and a Silicon motion 2258 controller, though at this time Mushkin has not revealed their NAND manufacturer. 
The Mushkin Reactor 3D series will use 3D MLC NAND and the Triactor 3D will use 3D TLC NAND. At this time Mushkin has not announced the pricing or the availability of these new 3D NAND based SSDs.  

You can join the discussion on Mushkin's new 3D NAND-based SSDs on the OC3D Forums.