Seagate Strengthens Its Maxtor Onetouch And Maxtor Shared Storage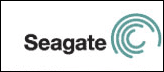 Addressing the rising need for more space to enjoy and backup large video files, photos and rich audio content, Seagate Technology today announced that it is shipping this month new capacity points of its Maxtor Shared Storage(tm) II and Maxtor OneTouch(tm) III storage and backup solutions for computers, laptops and small networks.
The Maxtor OneTouch III Turbo Edition, the king of the family, is now available with up to 1.5TB of high performance, large capacity storage with user-configurable RAID for intensive disc-access applications. The Maxtor OneTouch III single-drive desktop solution is now offered in up to 750GB and the Maxtor OneTouch III Mini Edition sports 160GB for users needing a convenient way to carry tons of digital content while on the go. In addition to the currently shipping 1TB size, the Maxtor Shared Storage II now comes in single-drive solutions providing 320GB or 500GB of space to centralize and share content on a home or small business network.
Both the Maxtor OneTouch III and Maxtor Shared Storage II families include sophisticated, easy-to-use software that makes protecting valuable files nearly effortless via automatic backup directly from PCs and Macs or on home and small office networks.
Pricing and further details at Seagate

Feel free to discuss this news article in our forum