Sharkoon release the Flexi-Drive Slide
Value-priced USB stick with slide-out connector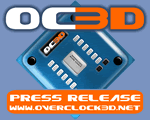 Sharkoon is expanding its Flexi-Drive line-up of USB sticks with a new model. The Flexi-Drive Slide is enclosed in an elegant, two-sided metal casing–one side in aluminium and the other painted in high-gloss black with red lettering.
The intuitive design uses an integrated, cap-less protection system for the USB connector and can be easily extended or retracted through the slide-out mechanism. With its slim measurements of 20mm x 50mm x 8mm (W x L x D), the Flexi-Drive Slide is only as big as a small matchbox. The USB stick reads at 12.5 MB/s and writes at 4.8 MB/s. The Plug & Play device is bootable and available in the capacities of 2, 4 and 8 gigabytes.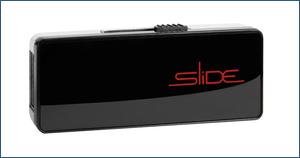 Suggested Retail Prices:
2 GB: 7,00 euros
4 GB: 11,00 euros
8 GB: 22,00 euros
End customers will find the Sharkoon Flexi-Drive Slide available immediately from authorized retailers.
For more information regarding the Sharkoon Flexi-Drive Slide or other Sharkoon products, to request photos or other informational material, please contact us or go to www.sharkoon.com.
Discuss the Flexi-Drive Slide in our
forum