Western Digital Focuses on MAMR and Multi-Actuator Tech But Fails to Put the HAMR Down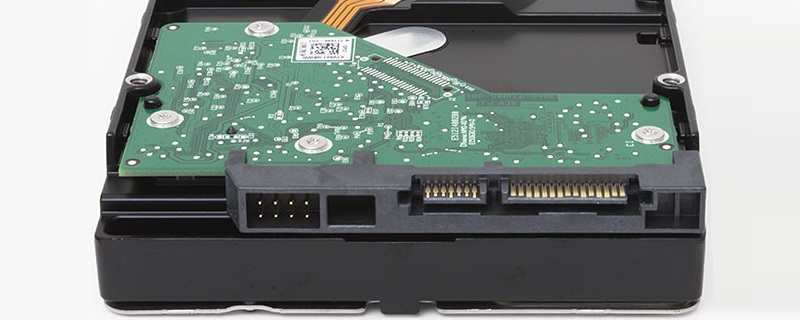 WD Focuses on MAMR and Multi-Actuator Tech But Fails to Put the HAMR Down
Seagate has been championing their HAMR (Heat Assistive Magnetic Recording) and Multi-Actuator technologies for quite some time, but that doesn't mean that Western Digital is out for the count. 
Western Digital's next-generation drives will also base themselves on new technologies, but unlike Seagate Western Digital isn't going down the HAMR route, at least not yet. Western Digital has started to sample 16TB drives that are based on the company's MAMR technology with plans to release 16TB and 18TB drives this year based on their energy assisted storage tech.  
So what is MAMR, and why did Western Digital decide to use it over HAMR? Early on Western Digital dismissed HAMR over the heating element, citing reliability concerns for HAMR devices, pushing their drives down a route which would use alternative methods of increasing HDD capacities.  
MAMR (Microwave Assisted Magnetic Recording) uses Microwaves to energise the surface of the drive's hard disk, allowing data to be written to by weaker magnets (hence magnetic recording). Writing data over smaller areas of a disk enables more data to be written over the HDD's total surface area, increasing its overall capacity. 
Early on, Seagate chose to focus on HAMR due to its scalability, with recent roadmaps promising 48TB HDDs by 2024. Western Digital has confirmed that they are continuing to invest in HAMR technology, though their near-term focus remains on their MAMR-based drives. This has led some analysts to suspect that HAMR will become dominant in the long term, possibly due to less scalability when compared to HAMR, with Western Digital's MAMR roadmaps ending with a vague 2020+ and 20TB+ plans. MAMR-based HDDs may be fascinating, but there is a reason why Western Digital is putting the hammer down on their HAMR R&D.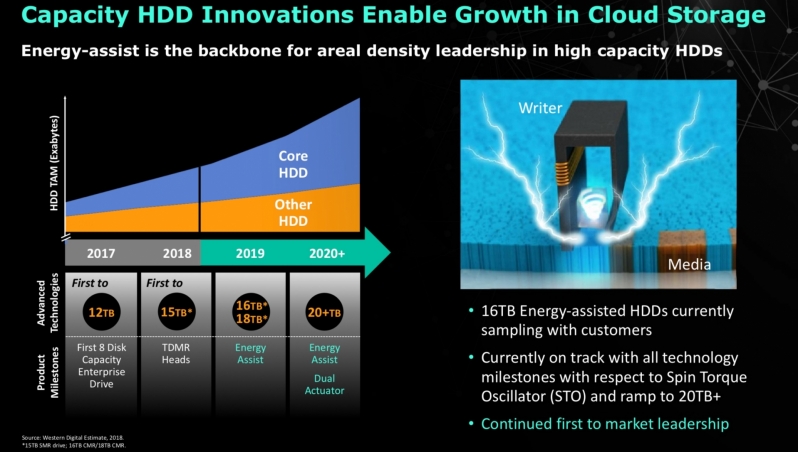 Moving forward, Western Digital also plans to create multi-actuator HDDs, using two actuators to improve the per-TB IOPS performance of their drives. This technology is only listed in Western Digital's 2020+ roadmap, which means it will be a while before we see this tech in a working HDD, well, at leat in a Western Digital drive. 
Today's hard drives contain a single actuator, a component that moves the drive's read/write head over the drive's media surface (the physical hard disks inside the HDD). With a single actuator, all of the read/write heads on a drive act in unison, with multi-actuator technology half of the drive's read/write's heads to act independently, allowing the HDD to read and write from two areas of the drive at once.
In a way, it is almost like offering RAID-0 within a single HDD, allowing IOPs performance to be doubled, at least in some scenarios. As HDD capacities continue to rise, multi-actuator tech will be vital for keeping HDD performance high, as what's the point in having a 20+TB HDD if you can't read or write data at a reasonable pace?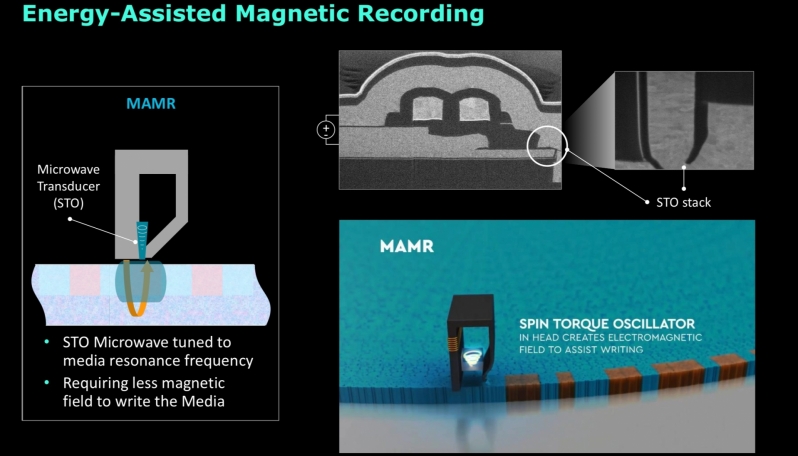 With the efforts of Western Digital and Seagate HDDs have received the adrenalin boost that they need to forgo obsolescence for another while, securing a future where both companies intend to release 20+ TB drives within the next few years. Though the use of multi-actuator tech both companies will also boost the IOPS performance of HDDs, another factor that will help keep the technology off the chopping block, at least within scenarios where cost/GB remains a major factor. 

Moving forward it will be interesting to see how long MAMR will last as Western Digital's technology of choice, as their HAMR investments point towards potential difficulties with capacity scaling, at least when compared to Seagate's 48TB+ ambitions. Will Western Digital eventually need to use the HAMR technology that they previously dismissed? 
You can join the discussion on Western Digital's HAMR investments, MAMR drives and Multi-Actuator plans on the OC3D Forums.