Apple covers up their butterfly keyboard issues – Calls them "quiet"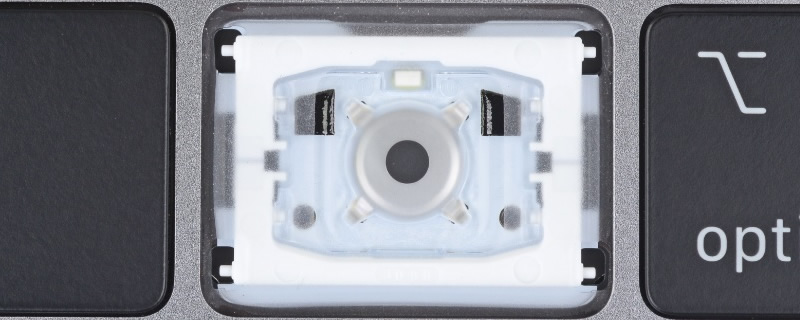 Apple covers up their butterfly keyboard issues – Calls them "quiet"
Last month,
Apple finally admitted that their patented butterfly keycaps have problems
, offering users an extended warranty so that they could get their keyboards replaced free of charge.Â
Apple's butterfly keycaps have a terrible reputation amongst their users, with each key proving to be just as fragile as its namesake, with relatively low levels of dust penetration being able to cause keys to act inconsistently, feel sticky or to cease functioning entirely.Â
The problem here arose due to Apple's integration of their keyboards into the main chassis of their MacBook systems, which means that once your Apple warranty has expired, repairs can cost several hundred dollars, regardless of how many keycaps have broken, leaving customers dissatisfied and with a hefty repair bill. Thankfully, this problem has been alleviated, with Apple promising free keyboard repairs for devices that are up to four years old.Â
Earlier this week, Apple revealed their new MacBook Pro series of systems, offering with them a new "quieter" keycap design. The company mentioned no design changes to the switch, though thanks to an early teardown from iFixit, we now know what Apple has done> Apple has covered up their butterfly key switches.Â
In their latest MacBook systems, Apple has covered their butterfly key switches with a thin silicon membrane, hoping to prevent dust and other contaminants from entering their unique key switches. This design tweak should prevent these switches from breaking as quickly as their predecessors, but only time will tell if Apple has managed to fix the issue completely.Â
Below is a comment from iFixit on their YouTube video regarding this design change.Â
  Â
  Yesterday, Apple announced the new MacBook Pro's. They've got upgraded processors, true tone displays and a QUIETER keyboard. But they made no mention of a design change to the problematic butterfly mechanism used under the keys.

If you were wondering what was so new and special about the new MacBook Pro Keyboards well we've got the answer for you!
(Video from iFixit)
Apple is seeking to distance themselves from their Butterfly key switch problem by hiding their reliability-oriented design changes by focusing on their impact on keyboard noise. iFixit has managed to find an Apple patent for this fix, which is available to read here, which calls their design tweak an "ingress prevention" measure.Â
You can join the discussion on Apple covering up their butterfly keyboard issues by calling their fixed switches "quiet keys" on the OC3D Forums.Â