Microsoft reveals their Surface Laptop SE, a $250 notebook for students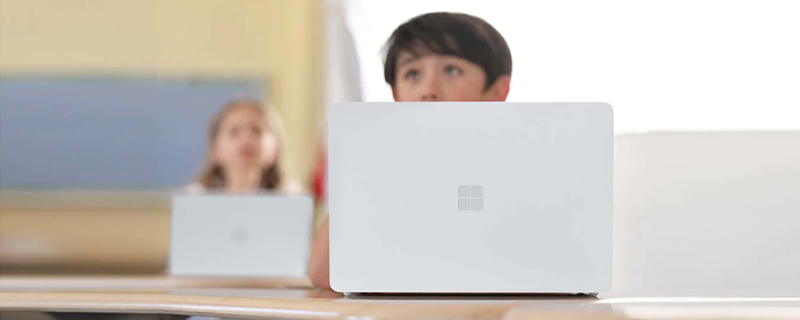 Windows 11 SE aims to dominate the education sector  
Microsoft has created a new version of Windows 11, Windows 11 SE, which is designed to tackle the education market with affordable, highly repairable devices that will ship for $250. That said, these notebooks are only for the education market, which means that you will not be able to buy a Windows 11 SE device. 
Alongside Windows 11 SE is the Microsoft Surface SE, one of many Windows 11 SE devices that will be made available within the education sector. With Windows 11 SE, Microsoft is offering schools a system that can be easily managed, support the apps that schools require, and be affordable and repairable enough to be cost-effective within the demanding education environment. 
Microsoft plans to take on ChromeOS with Windows 11 SE and their Surface Laptop SE within the education market. ChromeOS has gained a lot of market share in recent years due to the affordability of ChromeOS devices. 

With Windows 11 SE, Microsoft hopes to make the lives of IT admins easier by making their devices repairable on-site and easy to manage. Schools can control the software that runs on Windows 11 SE machines. The OS supports the Microsoft 365 Education Suite, web-based apps, and telecommunications apps like Zoom and popular alternatives within the education market.  
While Microsoft will be creating their own Windows 11 SE machines, manufacturers like Acer, ASUS, Dell, HP, and Lenovo will be making similar machines. These notebooks should also target around $250, though premium models will likely be created. 
With an Intel Celeron N4020/ N4120 processor, 4GB/8GB RAM, and an 11-inch screen with a resolution of 1366 x 768, Microsoft has cut a lot of corners to meet their $250 pricing target with their Surface Laptop SE. Frankly, such a low-spec device diminishes the prestige of Microsoft's Surface brand, and a product with these specifications is something that no PC enthusiast would even consider using. That said, these notebooks are designed to be affordable and repairable, not high-end. 
Whether or not Microsoft will gain more market share within the education market remains to be seen. If nothing else, Windows 11 SE is a viable alternative to ChromeOS and education-focused iPads. Whether or not Microsoft's solution is better is up to your local education authority and their needs. 
You can join the discussion on Microsoft's Surface SE and Windows 11 SE on the OC3D Forums.