Don't use Ryzen Master Eco Mode with Ryzen 9 7900X 7950X CPUs until you read this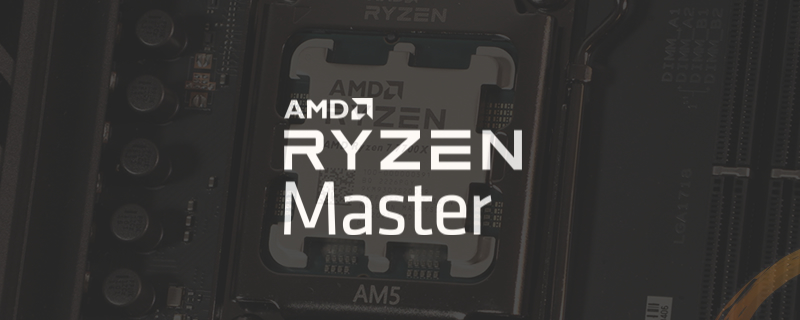 All-core boost clocks – How does Eco Mode impact Boost Clock speeds?
At stock (170W), AMD's Ryzen 9 7950X can achieve all core clock speeds of 4.8GHz under heavy multi-threaded OCCT workload. Under both the CPU's manual 105W Eco mode and AMD's Ryzen Master 65W Eco Mode, we can see that all-core boost clock speeds see significant drops.
These results are unsurprising, as removing power from the mix is sure to decrease performance. That said, the performance drops that we see below are not as large as you would usually expect from such large TDP drops.Â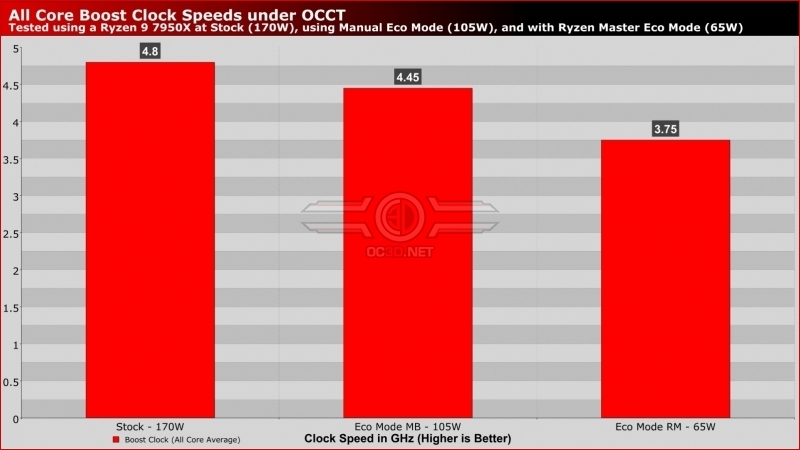 Â