Corsair Neutron XTi 960GB SSD Including RAID-0 Review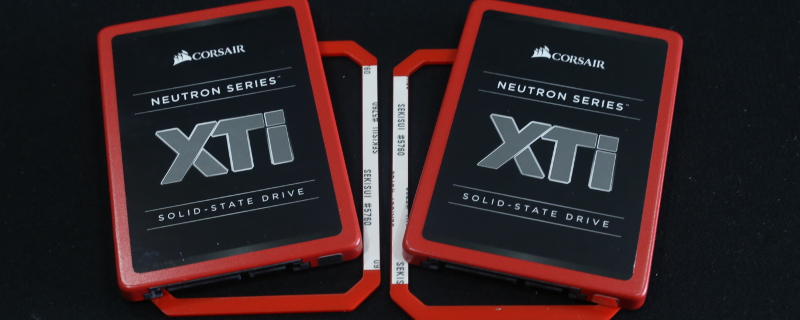 Corsair Neutron XTi 960GB SSD Review
When it comes to SSDs we all should know that the newest NVMe storage protocol offers the most performance, but sadly these come with such a huge price premium that they are simply unaffordable for most PC builders. 
Today standard SATA drives offer the best price to performance, coming in at huge capacities while at the same time offering fast read and write speeds. Right now some SATA SSDs are so fast that they are often limited by the SATA specification itself, rather than NAND speeds or controller speeds, making it increasingly hard to differentiate between what is a good and what is a great SSD.
With the release of the Neutron XTi series Corsair planned to create an SSD which was reaching the limits of what SATA III had to offer, delivering read speeds of up to 560MB/s and write speeds of 540MB/s, while offering a 5-year warranty and capacities of up to 1920GB.  They also use MLC Planar NAND and deliver speeds that are competitive with the highest end SATA SSDs on the market.