Nvidia Mass Test – Everything from the GTX 1060 to the RTX 4080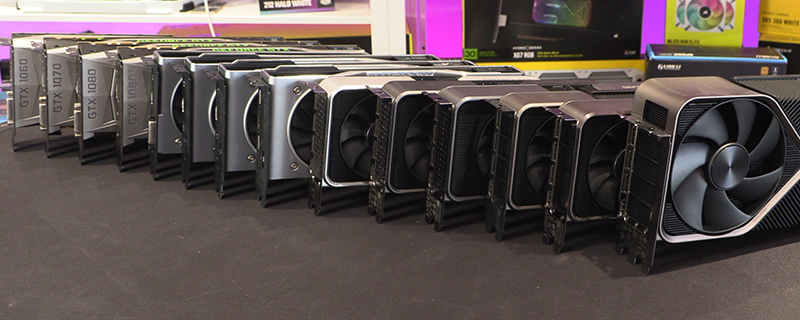 The Witcher 3
The Witcher 3 Wild Hunt is still the greatest RPG on the planet, but since the Next Gen update just before Christmas it's split into two distinct modes. With Vanilla we have the game as it was launched, and you can see that most cards push just over 60 FPS in both resolutions until you reach the heavy hitting cards. Turn on all those Next Gen features though and you'll need deep pockets and the latest cards not to see a performance drop. At 1440P the RTX 3080 Ti just gets you over 70 FPS, but in both resolutions the DLSS 3 and Framegen technology is enough that the two Ada Lovelace cards – the RTX 4070 Ti and RTX 4080 – perform better even with the bells and whistles turned on. Geralt has never looked so gorgeous.
The red bar is tested using the preset 'Ultra'. The White bar is preset 'Ultra RT' with DLSS and Frame Generation enabled. As you can see by the performance it really is a incredibly taxing game with the settings maxed out.Â
*NB – VSYNC is off, the 62FPS average seems to be some kind of issue with The Witcher 3 in its current form/driver combination.

Adobe Premiere Pro