ASUS officially launches its ROG Strix XF 120 series fans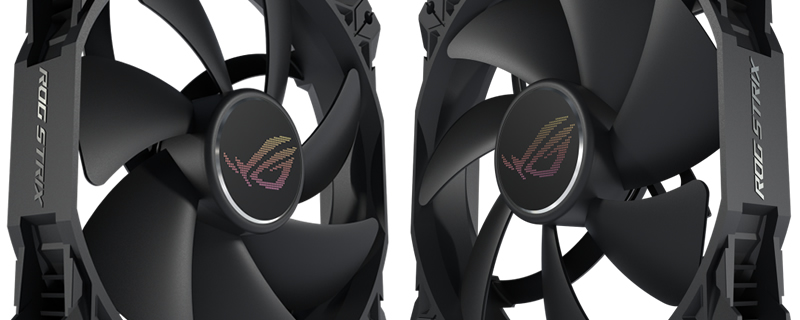 ASUS officially launches its ROG Strix XF 120 series fans
ASUS has officially launched their first standalone ROG fans, promising to deliver their users an "
optimal combination of airflow and static pressure" as well as "whisper-quiet" noise levels.

With their new ROG Strix XF 120 fans, ASUS is entering the premium fan market, offering PC builders quiet fans with Magentic Levitation anti-friction technology, anti-vibration frames/mounts and a lengthy 5-year warranty. 

ASUS intends to offer PC builders versatility with their Strix XF series of fans, offering 4-pin PWM control and a shape designed to be suitable for CPU heatsinks, liquid coolers and chassis cooling. These fans are designed to operate at speeds of between 250 and 1,800 RPM, with support for a 0% PWM cycle off mode, which users can utilise to eliminate fan noise whenever possible. 
Design-wise, ASUS has focused on delivering the maximum possible airflow at low noise levels, which has been achieved using a minimised fan hub design, anti-vibration features, and optimised blade and frame designs.  
The video below highlights some of the technologies within ASUS' Strix XF 120 case/radiator fans. 
With their Strix XF 120 fans, ASUS has designed a premium cooling product, and we expect their pricing to reflect that. In January, ASUS confirmed that their ROG Strix XF fans would be arriving at retailers in April. ASUS fans can look at the ROG Strix XF120 on ASUS' official product page. 
You can join the discussion on ASUS' ROG Strix XF 120 fans on the OC3D Forums.