EK showcases an Active Backplate Cooling Solution at CES 2021 – Next Level Liquid Cooling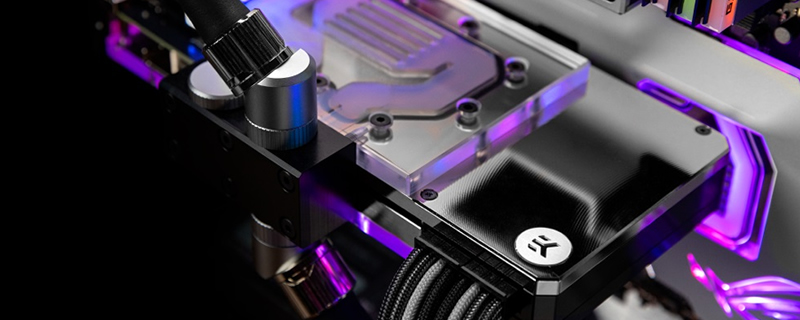 EK showcases an Active Backplate Cooling Solution at CES 2021 – Next Level Liquid Cooling
If Nvidia's RTX 30 series and AMD's RX 6000 series have taught us anything, it's that graphics cards are getting larger and more power-hungry. Nvidia's RTX 3080 graphics card has a TDP of well over 300W, and high-end overclocking models could consume over 400 watts of power of pushed hard enough. GPU cooling is becoming an increasingly difficult task, and that means that GPU manufacturers will soon need to start thinking outside of the box to continue creating AAA-class products. 
At CES 2021, EK Water Blocks has confirmed that they have created their first actively cooled backplate, a secondary water block designed to provide supplemental cooling to graphics cards to deliver lower temperatures, higher sustained boost clocks and higher levels of GPU performance. 
The images below are of an Nvidia RTX 3090 graphics card with a custom water block with an actively cooled backplate. This block design is for Nvidia's reference (not their Founders Edition) PCB and can cool the graphics card's core and memory from the front and rear of the GPU's PCB.
While this design's additional cooling benefits are obvious, this construction can also decrease coil whine by increasing the graphics card's sturdiness. The rear-mounted thermal pads can also act as absorbion pads for vibrations. The rigidity provided by the rear-mounted water block can make the entire assembly a lot more stable. This can lower system vibrations and reduce GPU sag.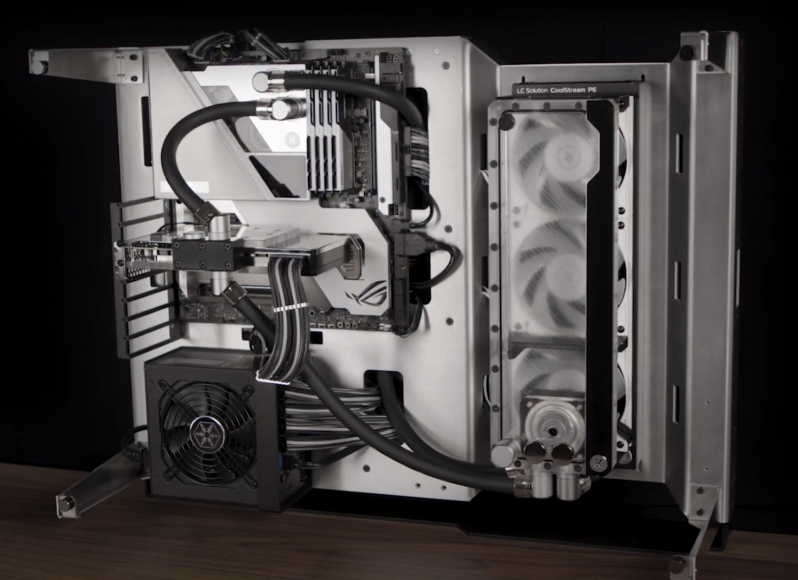 At OC3D, we have tested and reviewed an uncountable number of graphics cards. We know what it is like to almost burn your hand on the rear PCB of a recently benchmarked GPU, and have seen the benefits of directing airflow to the rear of a GPU's PCB while overclocking. This active backplate solution is the kind of innovation that has kept EK as one of the world's premier liquid cooling brands for the past decade. We look forward to seeing the impact of this custom cooling solution sometimes soon. 
Below are EK's comments on the active backplate cooler from their CES 2021 press webpage. 

    A Brand New Active Backplate Cooling Solution

To show that they are still the king in the ring when it comes to custom loop PC liquid cooling, during the EXPO, EK will also show their approach to active backplate cooling for graphics cards. They have the first proper active backplate cooling solution that is integrated seamlessly, in a way that doesn't require awkward soft tubing connections.

Since the PCB itself is basically a huge heatsink – it has several layers of copper that make up all electrical traces – it is great at absorbing heat from all of the components on the PCB. Removing excess heat from the PCB will lower the overall temperature of all the components on it, even those that are not directly cooled.

With the newest power-hungry GPUs that have their components densely packed, every additional cooling is very welcome since lower temperatures also allow higher overclocks and more GPU boost. And with flagship graphics cards, like the RTX 3090 that has video memory placed on the PCB's backside, it makes even more sense to use additional cooling.

Another thing is the benefit of thermal pads between the PCB and the backplate since it reduces coil whine. Thermal pads act as absorbers – they are soft and could lessen the coil whine caused by the vibration of the inductor coils. Having a small water block on the backside of the GPU makes the whole assembly sturdier compared to only having a standard backplate, which in turn acts as a better absorber of vibrations.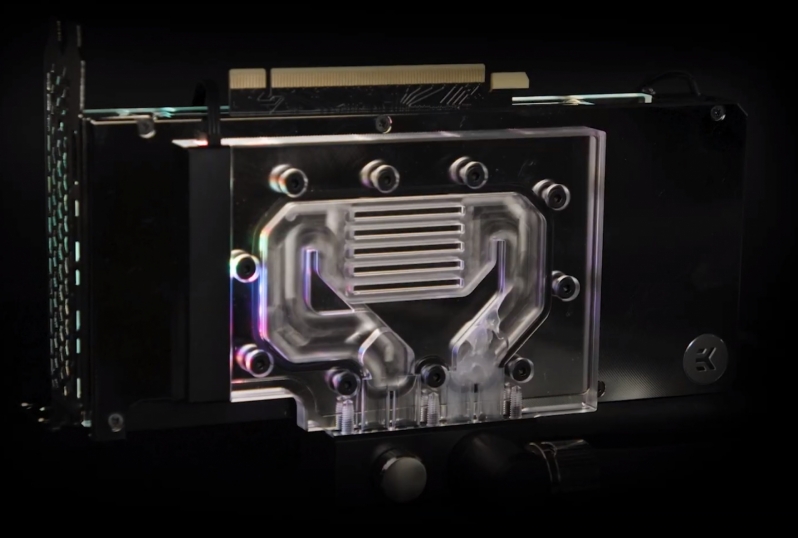 You can join the discussion on EK's Active Backplate Cooling Water Block on the OC3D Forums.