NZXT Release H440 Matte Black Case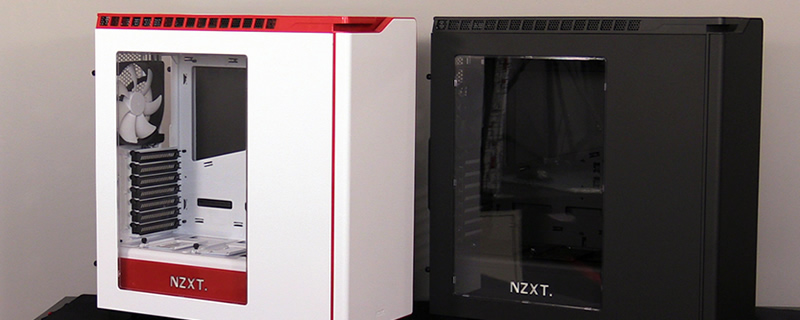 NZXT Release H440 Matte Black Case
During August TTL decided to try something new and build himself a custom NZXT H440, he wanted a red and white version of the case, so in order to build it he would have to take apart and swap around parts from two other NZXT H440s. The result of this work was two unique versions of NZXT's H440 chassis, the white and red TTL edition and the all black H440 Stealth edition. 
At the time we said that NZXT should definitely bring the H440 Stealth to market, as we believed that it would better suit the majority of PC builders who want a quiet and stealthy looking build. 
Now almost two months later NZXT has listened and released a new version of their H440 chassis, a matte black version that is almost exactly what we created in our H440 Stealth. 
NZXT were not to be outdone by the work of us modders and reviewers, so when building this version for the case NZXT decided to change the case functionally, instead of just a simple colour swap. This version of the H440 should be called the H440+ as it offers several key improvements over the original, like redesigned ventilation for better airflow, increased height and even redesigned HDD trays to allow you to mount drives on the top and bottom of them. 

To put things simply NZXT have made the case even easier to build in and given it better airflow, which is very impressive given how much we already loved NZXT's H440. You can see the case's full specifications below. 
Features:
– Increased height and depth with re-designed ventilation for better airflow
– PWM fan hub
– 8 x SSD storage
– HDD trays re-designed to support top and bottom mounted drives
– Tinted black window
– Newly upgraded scratch resistant paint
Technical Details
– Model Number: CA-H442W-M8
– Colour: Matte Black
– Drive Bays: External 5.25″: 0, Internal 3.5″/2.5″: 10+1/8 (Total 7 Combined)
– Cooling System: Front: 2x 140/3x120mm (3 x 120mm FN V2 Fans Included), Top: 2x 140/3x120mm, Rear: 1x 140/120mm (1 x 140mm FN V2 Fan Included)
– Filters: Front (Included), Bottom Rear(Included)
– Radiator Support: Front 2 x 140 or 3 x 120mm, Top 2 x 140 or 3 x 120mm, Rear 1 x 140/120mm
– Clearance: GPU Clearance With HDD Cage: 294mm, GPU Clearance Without HDD Cage: 428mm, CPU Cooler: 180mm
– Cable Management: Lowest Point – 17.7mm; Highest Point 32.5mm
– Dimensions: 220mm x 512mm x 480mm
– Material: Steel, Plastic, Metal plated front panel
– Motherboard Support: Mini-ITX, MicroATX, ATX
– Expansion Slots: 7
– External Electronics: USB3.0 x 2, USB2.0 x 2, 1 x Audio/Mic, I/O Panel LED On/Off
– Product Weight: 10.16 kg
– Warranty: 2 Years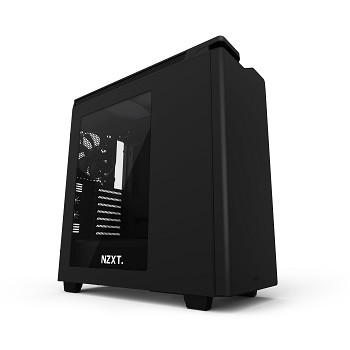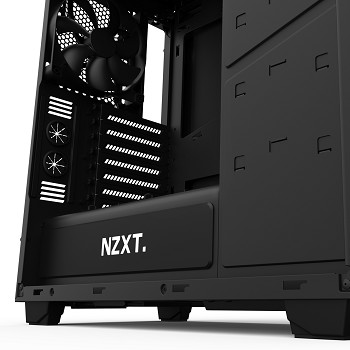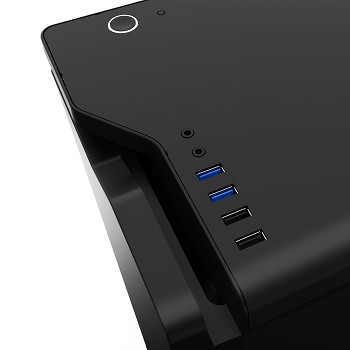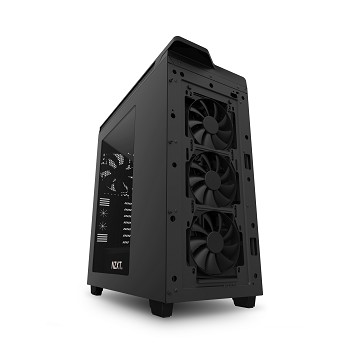 NZXT has really outdone themselves with the H440 Matte Black, making hat could have been a simple colour swap into a case with so many improvements that it almost could have been called the H450. 
What do you think of NZXT's H440 Matte Black Chassis? You can join the discussion on the NZXT H440 Matte Black on the OC3D Forums. 
NZXT have just released a matte black version of their H440 case. Did they steal our idea? http://t.co/0C3OkApjiT pic.twitter.com/NXF4JK2dwG

— OC3D (@OC3D) October 6, 2015