The Wait Is Almost Over – Noctua's Best Fans will Soon be Available in black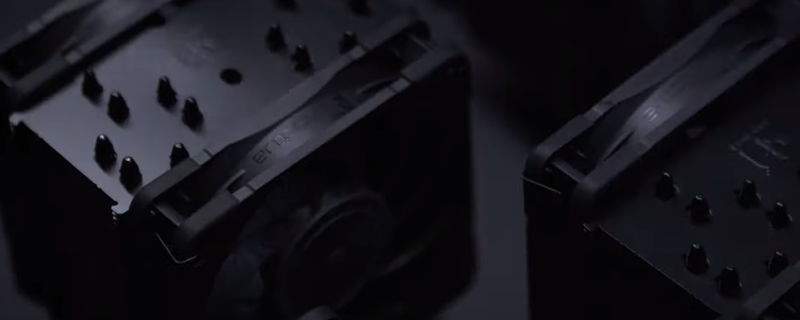 The Wait Is Almost Over – Noctua's Best Fans will Soon be Available in black
Noctua has started teasing something new, claiming that "The wait is almost over…" in their latest YouTube video. Thankfully, we already know what's coming, not thanks to a leak, but Noctua's official product roadmap. 
In Q4 2021, Noctua's scheduled to launch a black version of NF-A12x25 fans and a black version of their NH-U12A heatsink. Both products were showcased as part of Noctua's latest Chromax series video. 
Noctua's NF-A12x25 series fans were launched in 2018, becoming one of the first fan manufacturers to utilise the ultra-stiff sterrox material for their fan blades. At launch, Noctua's NF-A12x25 fans were amongst the best available on the market, both for airflow and static pressure focused use cases. Now, these premium fans will be available in black. That's good news for everyone who dislikes Noctua's traditional brown and beige colour scheme. 
 
The NH-U12A is Noctua's only heatsink that uses the company's premium NF-A12x25 fans. Noctua's NH-U12A launched in 2019 and was created to deliver levels of cooling performance that could match larger heatsinks from their competitors. 140mm cooling performance within the 120mm heatsink form factor. Now, this heatsink will be available in black, improving the aesthetic of Noctua's high-performance 120mm heatsink. 
Noctua has now confirmed that these new all-black fans and heatsinks will be available soon. Expect Noctua to release these new products before Christmas. 
We have included Noctua's most recent hardware roadmap at the bottom of this article for those who are interested. This roadmap includes new products like Noctua's next-generation 140mm fans and next-generation NH-D15 heatsink alongside 24V to 12V voltage converters.
Noctua's 24V to 12V converters will be of interest to fans of 3D printing, as Noctua's smaller fan sizes have proven popular as silent replacements for many of the fans available on most stock 3D printers. Since most 3D printers operate their fans at 24V and Noctua's fans operate as 12V, voltage conversion hardware is required to allow Noctua's fans to run using 24V power connections. 
This quarter, Noctua also plans to release an 8-way fan hub and heatsink covers for their NH-U12A heatsink. 

You can join the discussion on Noctua's best fans soon being available in black on the OC3D Forums.