AMD promises that Zen 3 "Milan" processors will be socket compatible with Zen 2 EPYC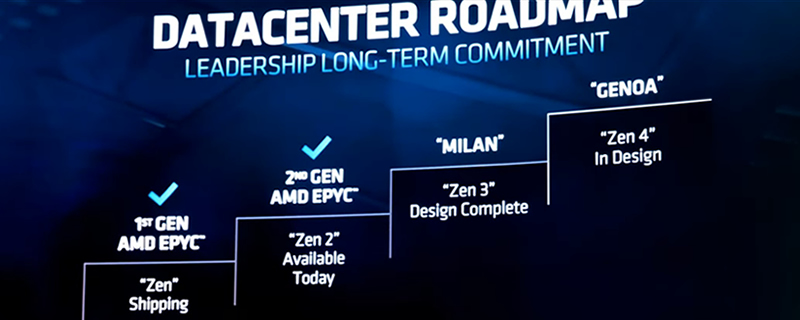 AMD promises that Zen 3 "Milan" processors will be socket compatible with Zen 2 EPYC
AMD's Zen 2 EPYC processors are now available, creating the most significant shake-up the server market has seen since the introduction of Opteron. The impact of EPYC cannot be understated, with AMD promising performance, efficiency and pricing advantages over Intel, opening the door to some serious market share gains.Â
AMD is on fire, but the road doesn't stop at ROME. AMD has confirmed that their Zen 3 designs are complete and that Zen 4 is already in design. At their EPYC "ROME" launch event, Lisa Su stated that they are working with server makers to implement design changed, which will directly benefit their desired workloads. With Zen 2 EPYC, AMD has already shown us that they are capable of some significant performance leaps with each new iteration of Zen.Â
In recent interviews, AMD's Forrest Norrod has stated that "Milan", AMD's 3rd Generation EPYC processors are due to release in mid-2020. Furthermore, these processors will be compatible with AMD's existing SP3 socket. With this, AMD has promised that existing 1st generation EPYC and second-generation EPYC deployments will be able to upgrade to Zen 3 processors with relative ease. Â
With EPYC, AMD is clear with its future roadmap. New EPYC server deployments will be upgradable to support AMD's next-generation of EPYC "Milan" products. This is something that cannot be said for Intel's current server lineup. It is also probable that Zen 3 "Milan" EPYC processors will be releasing in a similar timeframe to Intel's 10nm Ice Lake server processors.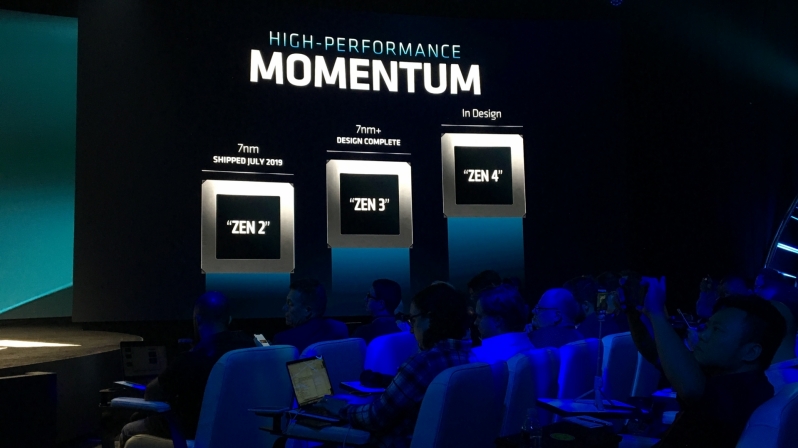 Â
With ROME, AMD has built an astounding amount of momentum, and that progress is not due to end with ROME. AMD has confirmed that Zen 3 will utilise a 7nm manufacturing process, which means that we should expect a smaller power efficiency jump with Zen 3. That said, AMD has been able to consistently improve the performance of their processors with each generation of Zen, with Zen and Zen 2 proving to be significant leaps over their predecessors in the consumer space. With this in mind, we expect Zen 3 to offer some notable design changes.Â
AMD released their Zen 2 "ROME" processors on time, and they expect the same to happen with Zen 3/Milan.
You can join the discussion on AMD's future server plans on the OC3D Forums.  Â