AMD Demonstrates Ryzen 3000 Series CPU – Beats Intel's i9-9900K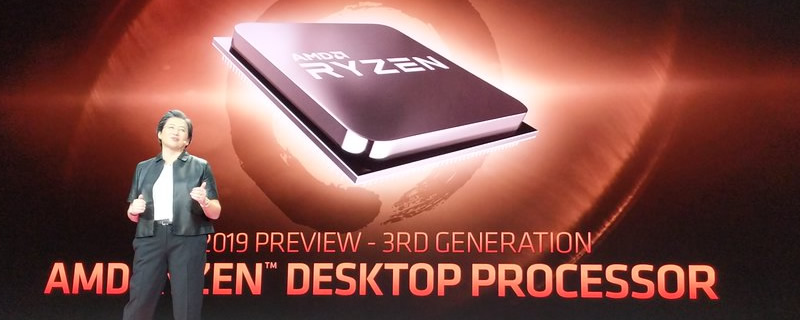 AMD Demonstrates Ryzen 3000 Series CPU – Beats Intel's i9-9900K
During their CES 2019 keynote, AMD demonstrated a pre-production Ryzen 3000 series processor, one which presumably offers eight cores and sixteen threads.  
AMD's Ryzen 3000 series processor is built using the company Zen 2 processor cores and is manufactured using TSMC's 7nm manufacturing process, delivering major performance boosts over its last-generation counterparts while also consuming less power. New features like PCIe 4.0 will also be available on Ryzen 3000 series processors. 
Lisa Su also confirmed that their Zen 2-based Ryzen 3000 series processors would release in mid-2019, revealing no product names or detailed specifications.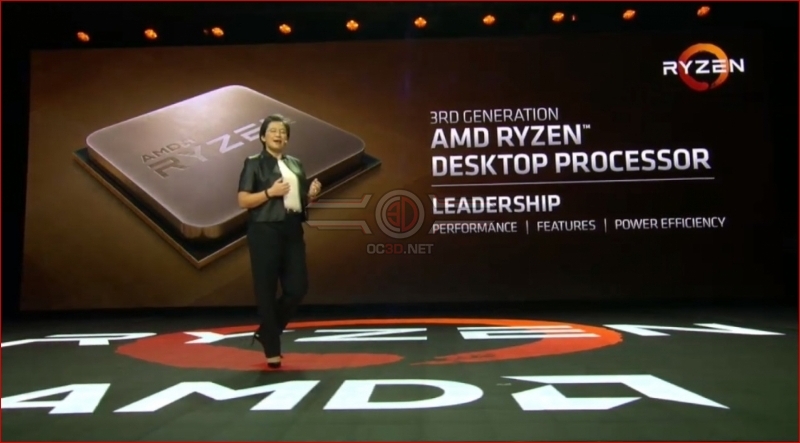 On stage AMD compared this processor to Intel's i9-9900K, utilising Cinebench R15 to showcase the processors multi-threaded performance. On the AMD side, their Ryzen 3000 CPU (at unknown clock speeds) achieved a score of 2057, while Intel's i9-9900K achieved 2040 points, giving AMD a slight performance advantage.
Given AMD's use of an early engineering sample, AMD may be able to crank the clock speeds of their Zen 2 processors higher before launch, enabling them to increase their performance lead over Intel. 
In terms of power consumption, AMD's Ryzen 3000 series processor drew 30% less power than the Intel-powered system, showcasing the efficiency of AMD's new CPU architecture. AMD did not confirm the clock speeds of their engineering sample during their keynote.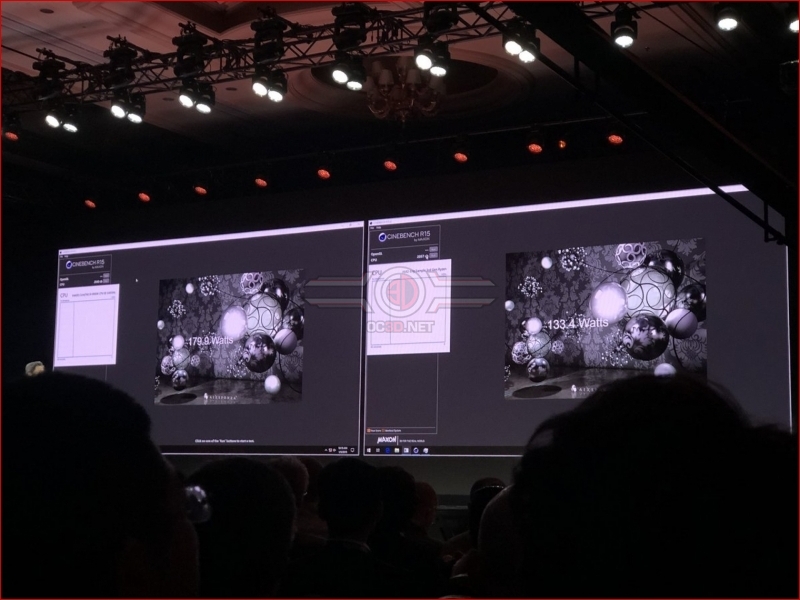 At the end of AMD's keynote, the company showcased what their Ryzen 3000 series processor looks like under the IHS, confirming that AMD has moved to a similar multi-die configuration as their latest EPYC processors. With the smaller die being an 8-core, 16-thread 7nm processor while the secondary die focuses on I/O. 
This setup allows AMD to use the same CPU dies as their EPYC 2nd Generation processors, a move which will enable AMD to manufacture their Zen 2 silicon in larger volumes. This, in turn, will allow AMD to offer improved CPU speed bins, which is great news for high-end models.   
Looking at the chip below it is possible that AMD could fit a secondary CPU die under their AM4 IHS, though this would result in a cramped final chip. AMD could be capping their Ryzen 3000 series chips at eight cores on AM4, though a 16-core option isn't out of the question.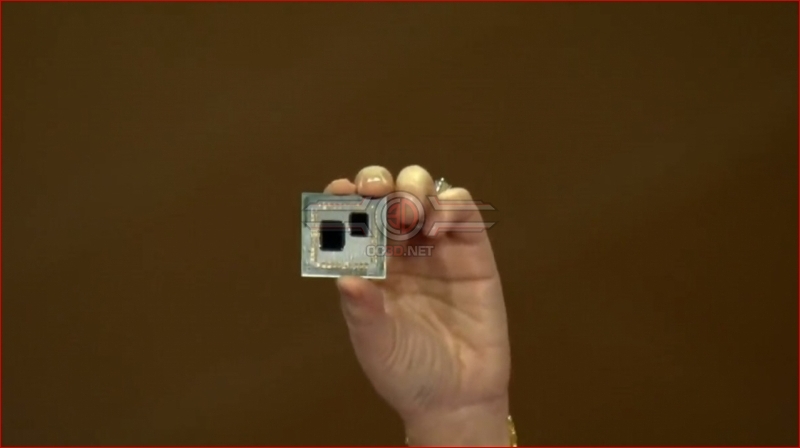 You can join the discussion on AMD's Ryzen 3000 Zen 2 CPU demonstration on the OC3D Forums.