AMD Ryzen 5 5600X3D Spotted – A Final Upgrade for AM4?
A speedy gaming upgrade for AM4 motherboard owners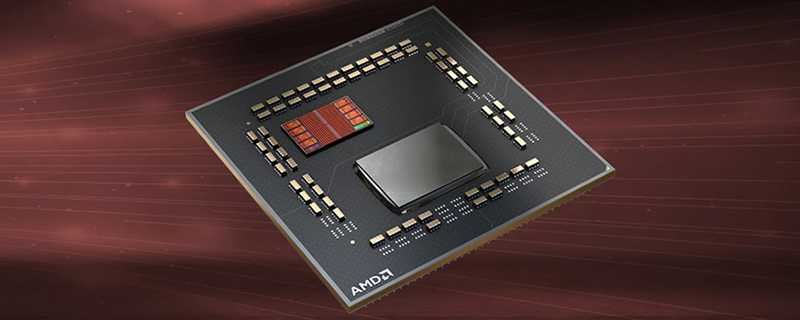 A budget gaming king? AMD appears to be working on a Ryzen 5 5600X3D processor
Yesterday, we reported that AMD's Ryzen 7 5800X3D has reached a new pricing low in the UK, falling to £275. Today, it looks like AMD is preparing to launch a new budget-oriented gaming processor, a CPU that could act as a last hurrah for AMD's long-lived AM4 motherboard platform. This processor is AMD's Ryzen 5 5600X3D. 
As its name implies, AMD's Ryzen 5600X3D is effectively a Ryzen 5 5600X that has been upgraded with the company's 3D V-Cache technology. This CPU features six cores, and base and boost clock speeds of 3.3GHz 4.4 GHz respectively, slightly below the clock speeds of the company's Ryzen 5 5600X. These reduced core clock speeds are typical for AMD's V-Cache enhanced processors. 

What is V-Cache, and what does it do? 
Using 3D chiplet technology, AMD is able to mount additional L3 cache to their processors. This vertically stacked cache (V-Cache), increases the L3 cache size of AMD's Ryzen 5 5600X3D from 32MB to 96MB, tripling the chip's L3 cache size over the Ryzen 5 5600X.
With this additional cache, AMD's Ryzen 5 5600X can store more data on-chip, and access that data quickly. This data can be accessed a lot faster than the same data on DRAM, accelerating workloads that utilise the data that can fit inside this enlarge L3 cache. This large cache can have a huge impact on gaming workloads, a factor that has made AMD's 3D stacked V-Cache a gaming-focused technology when utilised with consumer-grade processors.
The addition of V-Cache makes AMD's leaked Ryzen 5 5600X3D processor an excellent low-cost upgrade option for gamers with AMD AM4 motherboards. Most modern games run well on CPUs with six cores, and the addition of V-Cache will make the 5600X3D more capable than any of AMD's other AM4-based 6-core processors under gaming workloads. That said, AMD would need to price this CPU aggressively to attract buyers.
With AMD's Ryzen 7 5800X3D selling for £275, and AMD's Ryzen 5 5600X selling for as little as £149.99, we feel that AMD will need to target a price of £200 or under for their rumoured Ryzen 5 5600X3D to be a success. That said, AMD has not confirmed that this processor is coming to market, which means that there is a possibility that this V-Cache enhanced CPU may never see the light of day.
You can join the discussion on AMD's rumoured Ryzen 5 5600X3D gaming processor on the OC3D Forums.