AMD's reportedly working on 2nm Zen 6 "Morpheus" CPUs
Expect to see Zen 5 'Nirvana' on 3nm and Zen 6 'Morpheus' on 2nm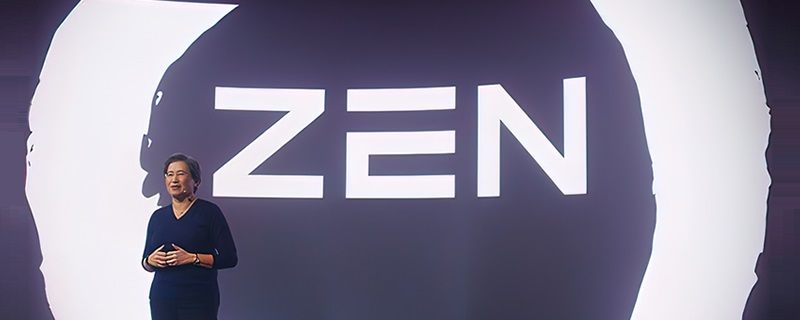 New AMD Zen 5 and Zen 6 information leaks via LinkedIn
Thanks to an AMD engineer detailing AMD's Zen 5 'Nirvana' and Zen 6 'Morpheus' designs over on their LinkedIn profile (all of which has now been deleted), we have received new information about both new CPU core designs and their power management features. 
According to the description below, AMD has been working on Zen 6's power management features since January 2023, and that work on Zen 5's power management ended in December 2022. Based on the information below, AMD will be releasing 3nm Zen 4 processors for servers, and 2nm Zen 5 processors for servers at some point in the future.

Below we can see that AMD's codename for their Zen 5 CPU cores is Nirvana, and that their codename for Zen 6 CPU cores is Morpheus. Currently, AMD is expected to launch Zen 5 processors in early 2024, which means that we should not expect to see next-generation Zen 5 processors for about a year. At this time, AMD has not mentioned Zen 6 on their public CPU roadmap.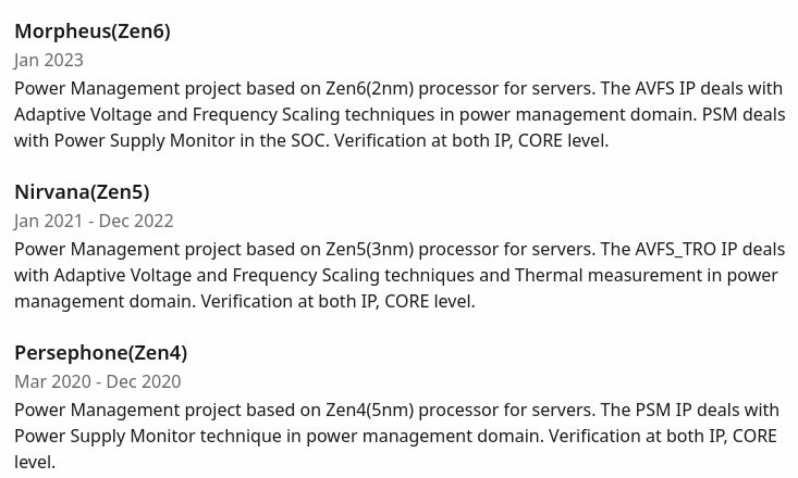 (Information from an AMD engineer's LinkedIn profile)
Recent leaks regarding Zen 5 have suggested that AMD will be able to deliver significant IPC improvements with their next-generation processors, with 20%+ IPC gains being suggested by some leakers.
AMD's Zen 5 CPUs are shaping up to be significantly more powerful than their predecessors, something which should place AMD in a strong position in 2024, assuming that these leaks are accurate. 
Based on today's leaks, AMD's Zen 5 and Zen 6 server processors will benefit from enhanced lithography technologies, which should allow AMD to deliver more efficient and more powerful processors. 
You can join the discussion on AMD's Zen 5 and Zen 6 CPU leaks on the OC3D Forums.