AMD's Ryzen 7 5800X3D is now available for £335 in the UK
AMD's top AM4 gaming processor has just gotten cheaper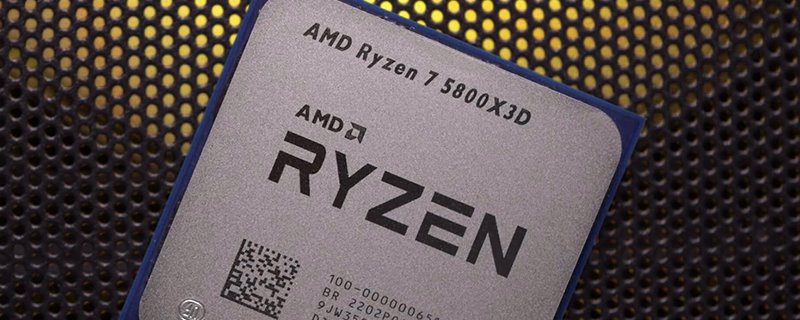 AMD's Ryzen 7 5800X3D drops below its Black Friday pricing
Even after the launch of AMD's Zen 4 architecture and their Ryzen 7000 series of processors, AMD's older Ryzen 5000 series remain as great value for money options for PC gamers. This is especially true for those who are already own an AM4 series motherboard, because even owners of many of AMD's oldest AM4 motherboards can upgrade to AMD's newest AM4 processors.    
For gamers, AMD's Ryzen 7 5800X3D is AMD's most powerful AM4 processor, offering gamers the benefits of AMD's Zen 3 architecture and the benefits of AMD's 3D V-Cache technology, which gives AMD's Ryzen 7 5800X3D a L3 cache that is three times larger than normal, allowing the CPU to accelerate many memory-limited gaming workloads.

For games like Factorio and Stellaris, AMD's V-Cache technology is a game-changer, and can make AMD's Ryzen 7 5800X3D more powerful than AMD's Zen 4 Ryzen 7 7700X. That said, AMD does have plans to release new V-Cache enhanced Zen 4 processors in the near future. For gamers, the addition of V-Cache gives gamers a generational leap in performance over other Zen 3 series AM4 processors in many titles, making it the strongest gaming processor that's available to AM4 motherboard users. 
Today, AMD's Ryzen 7 5800X3D is now available for £335.12 in the UK, which is over £100 cheaper than the CPU's launch price. AMD's Ryzen 7 5800X3D launches last year as AMD's ultimate AM4 gaming processor, making it a great upgrade option for AM4 users who do not want to purchase a new CPU/motherboard combination. 
– AMD Ryzen 7 5800X3D – 8-Core Zen 3 Processor with V-Cache – £335.12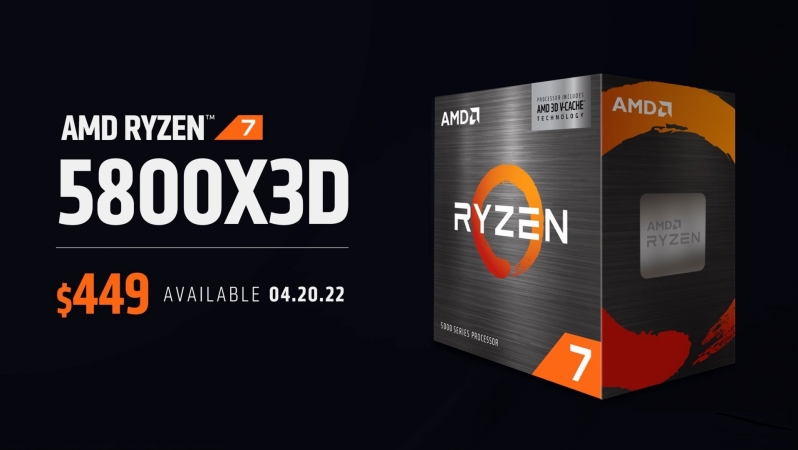 (AMD's Ryzen 7 5800X3D launch price (US))
AMD's Ryzen 7 5800X3D makes a lot of sense as an update for users of older AM4 series motherboards and Ryzen series processors. For example, if you are using a Ryzen 1000 or 2000 series processor, upgrading to a Ryzen 7 5800X3D will give you the benefits of the generational jumps from Zen/Zen+ to Zen 2, from Zen 2 to Zen 3, and then the benefits of 3D V-Cache. That's a huge performance leap, especially for gamers.
The problem with AMD's Ryzen 7 5800X3D is that it is behind AMD's Ryzen 7000 series and Intel's Alder Lake/Raptor Lake processors when it comes to single-threaded performance, and while V-Cache gives the Ryzen 7 5800X3D huge benefits in some workloads, its rivals will best it in others. Beyond that, AM4 now appears to be a dead-end platform for AMD, and AMD's Ryzen 7000 series will be receiving premium 3D V-Cache updated versions very soon. If AMD's Ryzen 7 5800X3D is still a great gaming processor, just imagine what a Ryzen 7 7800X3D would be like. 
You can join the discussion on AMD's Ryzen 7 5800X3D reaching its lowest ever price on the OC3D Forums.