BSOD Fix – MSI addresses "Unsupported_Processor" issue on Intel 600/700 motherboards
Expect updates to be available for all MSI 600/700 series Intel motherboards by the end of this month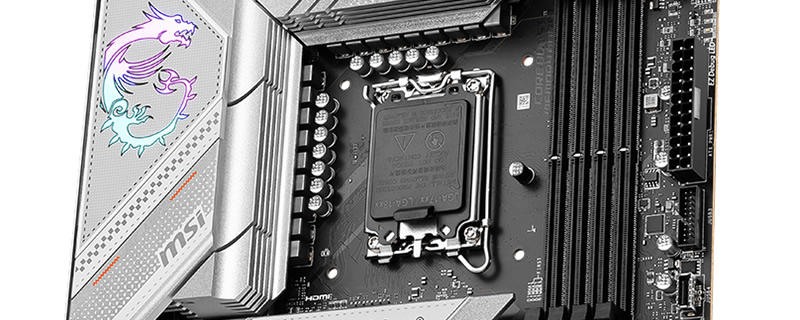 BIOS update fixes MSI's "Unsupported_Processor" issue on Intel 600/700 series motherboards
MSI has concluded their investigation of the "Unsupported_Processor" error that has been affecting their Intel 600/700 series motherboard users, a problem that has caused BSOD (Blue Screen of Death) errors on certain hardware configurations. 
Following their investigation, MSI has confirmed that a firmware setting for Intel's hybrid CPU architecture is the cause of this issue, and that this error only impacts users of Intel's 13th generation i9 processors with certain versions of Windows. These versions of Windows are listed in the table below. 

Now, MSI has started to issue BIOS updates for their Intel 600 and Intel 700 series motherboards to address this issue. BIOS updates are already available for many of MSI's motherboard designs, with MSI planning to release BIOS updates for all affected Intel motherboards by the end of this week, with further BIOS updates being planned for the end of this month.
    Regarding some of our users receiving an error message of "UNSUPPORTED_PROCESSOR" upon Blue Screen of Death with MSI's Intel 700 and 600 Series Motherboards. MSI and Intel have been working hard these several weeks to come up with a solution together and have found the root cause of the BSOD issue which is regarding the firmware setting of Intel Hybrid Architecture. It is determined that the BSOD will only affecting Intel's 13th Gen Core i9 paired with the following versions of the Windows operating system (OS).

The new BIOS coming will include an update on the Intel CPU uCode which will prevent any more messages regarding the "UNSUPPORTED_PROCESSOR" issues. This upcoming update will correspond to both 13th-generation and newer ones. There will be more BIOS available to download on MSI's official website for all Intel 700 and 600 Series models this week and all BIOS release will be available by the end of September.  

If you are facing MSI's "Unsupported Processor" BSOD issue, you should check MSI's website to see if your motherboard has a BIOS update available that will address this issue. 
You can join the discussion on MSI addressing their "Unsupported_Processor" issue on the OC3D Forums.