Intel discusses 10nm, future 14nm plans and Spectre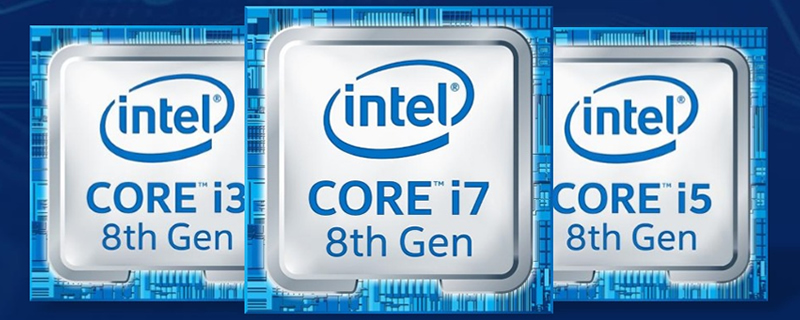 Intel discusses 10nm, future 14nm plans and Spectre
In a recent teleconference with JP Morgan, Intel has addressed topics such as 10nm production, 14nm longevity and Spectre/Meltdown in great detail, giving a unique insight into the company's plans for the next 12-18 months. In this conference call, JP Morgan's Harlan Sur interviewed Intel's group
president of the Technology, Systems Architecture & Client Group, Dr Venkata (Murthy) Renduchintala.Â
Starting off with Spectre/Meltdown, Intel has committed to releasing new products with hardware level mitigations later this year in the form of Cascade Lake and Whiskey Lake, both of which will use the company's existing 14nm manufacturing process.Â
Intel has already released microcode mitigations for products which stretches back nine years, offering protection for almost a decade's worth of existing products, though so far the distribution of these updates has been lacklustre. Mostly releasing through Windows rather than as part of bespoke BIOS updates.Â
  security remains a top priority for Intel as we communicated earlier this year, we've been able to pretty much provide micro code patches and mitigations for almost all the product that we have launched in the last nine years, both on the datacenter and the client side. Then as you quite rightly stated as we go into second half of this year, we will provide hardware level mitigations for our 14-nanometer product that launched in the second half of the year. The Cascade Lake server product range as well as the Whiskey Lakes client product range.
Â
On the topic of 10nm, Intel was quick to point out that they are shipping 10nm silicon in low quantities. The product in question is Intel's Cannon Lake i3-8121U, more information about which is available here.Â
Intel's 10nm node currently doesn't have an exact time frame for then the process will be ready for primetime, with Intel limiting production until it makes financial sense. 10nm will enter full production when they hit a high enough point on the yield curve, with Intel sticking to their 2019 timeframe without being specific regarding when the process will be ready in 2019.Â
Below is a response to a question which asks if 10nm will be "first half waited or second half weighted" in 2019.Â

Â
  So, as I said, we're shipping 10-nanometer products today. I think for me, I've gone — I've given ourselves no specific timeline, again it's when the economic timing makes greater sense for us in terms of when we hit the right point in the yield curve. So, I think we'll take that it with a little bit of wait and see, but certainly in my mind we'll be ready as soon as we believe there is a significant capability to cross over on cost structure point of view.
Â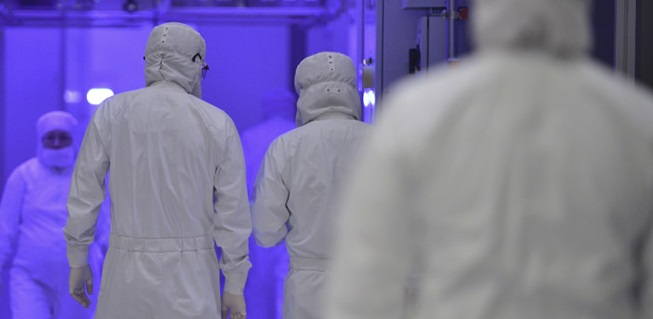 Â
With the current state of 10nm, Intel plans to stick with 14nm for a while longer, stating that they are "comfortable" with their 14nm roadmap and that it will give them product leadership for the next 12-18 months.Â
If this statement is correct, we will see 14nm products from Intel for the next year and perhaps longer, placing AMD in a position where they can release 7nm products before Intel can create high-end processors on their 10nm node.Â
   And so, therefore we're comfortable with the 14-nanometer roadmap that will give us leadership products in the next 12 to 18 months, as we seek to optimize the cost structure and yields of our 10-nanometer portfolio.
Â
 In addition to this statement, Intel confirmed that they would be launching 14nm products "this year and next year" using 14nm, creating a situation where AMD will likely release 7nm ROME series processors (ZEN 2 EPYC replacement) while Intel is still releasing 14nm hardware.
Intel's use of 14nm for 2019 datacenter products gives AMD a huge opportunity to gain market share in this high-margin market, especially if they can continue to offer competitive pricing.Â
A process node change usually happens over several stages at Intel, starting with Mobile and Desktop products and later HEDT/server products. With the larger die sizes of HEDT and server CPUs, process yield rates need to be as high as possible to remain economical. 10nm products will likely release first on mobile and desktop platforms, moving later to server platforms when it is most cost-effective.Â
Â
  Well, clearly we haven't disclosed our 10-nanometer server roadmap in any detail yet, but quite frankly I'm very excited by the product pipeline that we have going forward in our server roadmap. I'm equally excited by the products we would be launching this year and next year in 14-nanometers on our datacenter roadmaps. Again I want to bring the discussion back to products leadership and the ingredient of silicon leadership plays in that, but also other key enabling technologies in the data center. So if you look at the product pipeline we have in our datacenter area.
Â
It is clear that Intel's 10nm delays are coming at a terrible time for the company, with AMD nibbling away at their market share with Zen while TSMC and GlobalFoundries catch up with Intel's manufacturing capabilities.Â
In this case, Intel's roadmap is getting delayed by their 10nm production yields, forcing the company to release Skylake, Kaby Lake and Coffee Lake with minimal architectural changes under increasingly efficient iterations of their 14nm manufacturing process. These delays have given AMD an opportunity to further iterate on their Zen CPU architecture and a chance to release ZEN 2 processors on 7nm before Intel's competing 10nm node is ready for primetime. Â
Moving forward, Intel is going to have to fight tooth and nail for their technological leadership, perhaps creating a CPU landscape that will be more competitive than ever before in the process. Intel can no longer rest on their laurels as the world's largest x86 processor manufacturer, which is excellent news for consumers.Â
A full transcript of this conference call is available at Seeking Alpha.Â
You can join the discussion on Intel's 10nm process, 14nm plans and Spectre mitigations on the OC3D Forums. Â