Intel documentation confirms the existence of Z390 and X399 chipsets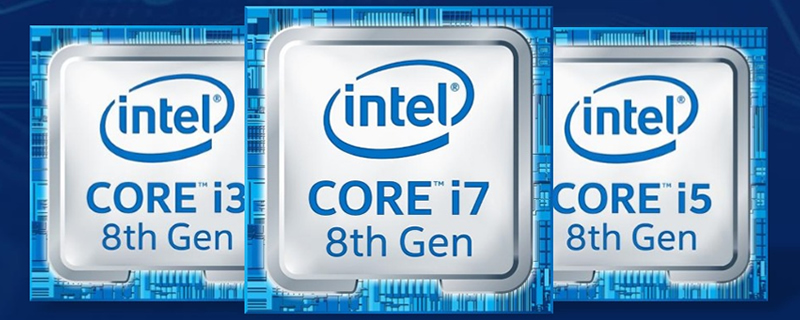 Intel documentation confirms the existence of Z390 and X399 chipsets
Intel has unintentionally revealed their Z390 and X399 motherboard chipsets, both of which are said to support Coffee Lake (CFL) and Cannon Lake (CNL) series processors.
This reveal comes with Intel's latest documentation for their Rapid Storage Technology, placing the company's Z370 chipset amongst 200-series designs, confirming early rumours that Z370 was a remodelled version of Z270 with Coffee Lake support. Stranger still is Z370 lack of listed support for Cannonlake (CNL) series CPUs, giving other 300-series Intel motherboards increased forwards compatibility with future CPU architectures.  Â
X299 is listed with support for Skylake-X and Kaby Lake-X series CPUs, though at this time it is unknown whether or not Kaby Lake-X refers to a future X299 release or Intel's failed quad-core i7 7740X and i5 7640X series CPUs, which both didn't receive much interest from consumers.Â
If this documentation is accurate, Z390 is what Z370 should have been, before Intel moved forward their Coffee Lake plans using modified Z270 chipsets under the Z370 name.Â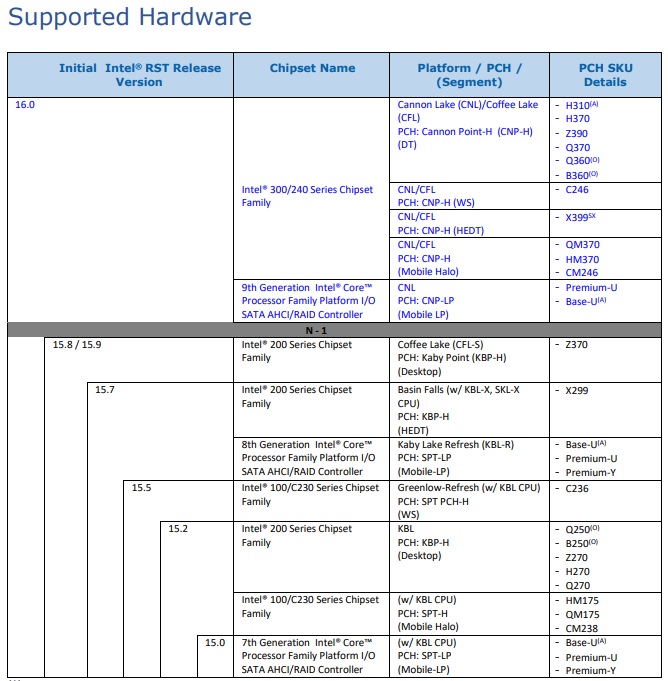 Â
Right now the specifications of Intel's Z390 chipset are unknown, though it is expected to integrate WiFi into Intel's chipset alongside additional USB 3.1 ports. Z390 is expected to release within the next few months.Â
You can join the discussion on Intel's Z390 and X399 chipsets on the OC3D Forums. Â
Thanks to TheF3ARChannel for the info.