Intel is planning to launch 42-core Arrow Lake CPUs in 2025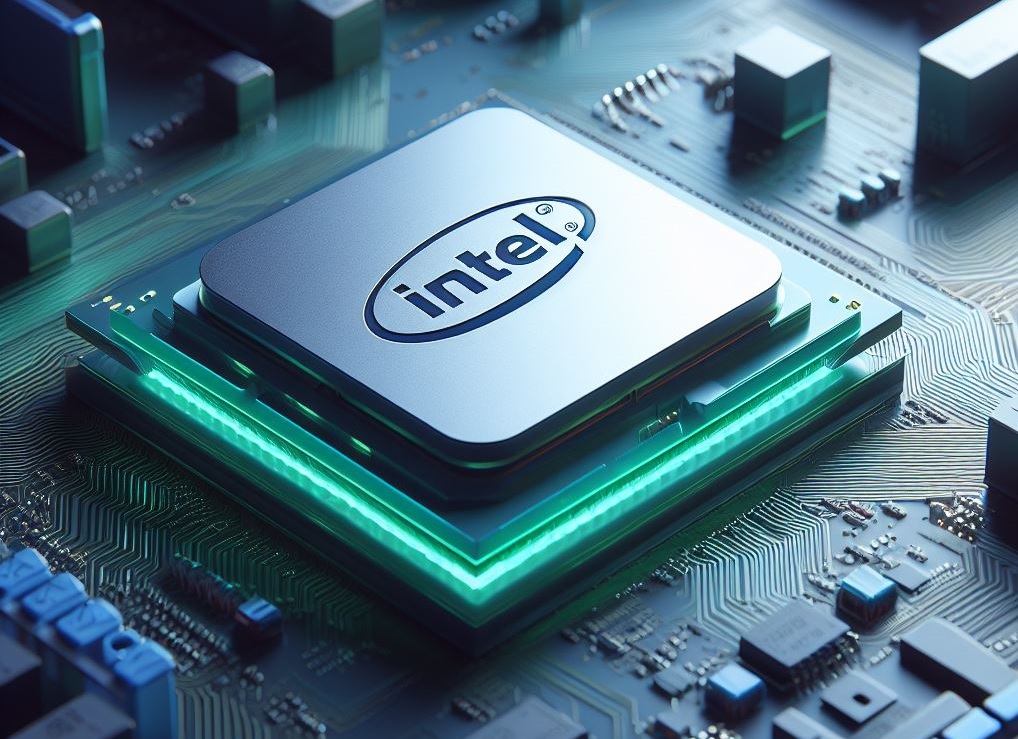 Intel CPU roadmap leak points towards the release of 42-core Arrow Lake Refresh CPUs
According to the latest leaks from Moore's Law is Dead, Intel has plans to launch 42-core Arrow Lake CPUs in 2025. These CPUs will launch in the form of "Arrow Lake Refresh" parts, with standard Arrow Lake processors launching in 2024.
With Arrow Lake, Intel are reportedly moving to a new CPU socket called LGA-1851. This new socket will move Intel exclusively to DDR5 memory, and has reportedly been planned as a long-term socket for the company. As such, this socket should support more than two generation of CPUs.
Recent rumours have also claimed that Intel will be dramatically increasing the L2 cache size of their new P-core designs with Arrow Lake. With 3MB of L2 cache per core, Lunar Lake delivers a huge cache capacity upgrade over Raptor/Alder Lake CPUs. These CPUs feature 2MB and 1.25MB of L2 cache per P-core respectively. Additional L2 cache to CPUs allows more data to be stored on-chip. This L2 cache data can be accessible much faster than if the same data were on DRAM or L3 cache. This is what allows enlarged caches to significantly accelerate some workloads.
Intel's new P-Core design is Lion Cove. Skymont is Intel's next-generation E-core design.

Huge Core Counts for Lunar Lake-R
In late 2024, Intel's Arrow Lake CPUs are expected to ship with eight P-cores, sixteen E-cores, and two LP E-cores. In 2025, Intel's Lunar Lake Refresh is expected to deliver a doubled E-core count, giving users access to eight P-cores, thirty-two E-cores, ad two LP E-cores. This bump in core count will give Intel tremendous performance gains in heavily multi-threaded workloads.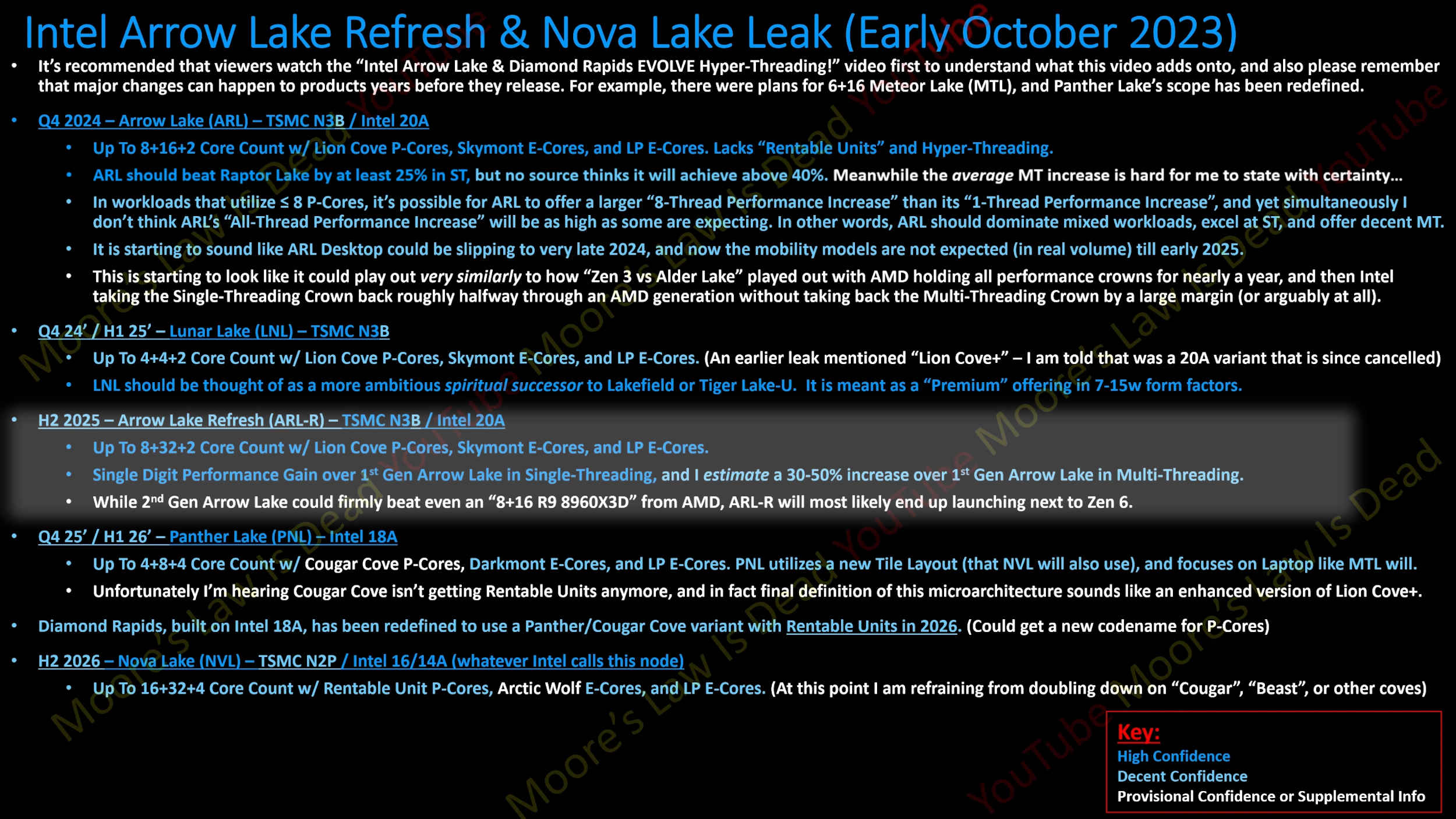 Intel's next-generation CPUs are due to utilise the company's upcoming Intel 3 lithography node. This makes Intel's next-gen CPU launch highly reliant on the success of Intel's foundry division, which has made significant strides in recent years. Intel's execution needs to be on point if Intel are to make a success with Lunar Lake. Delays, or poor performance from Intel 3 would be disastrous for Intel. That said, a quick move to Intel 3 could also bring Intel into an incredibly strong position.
With Raptor Lake, Intel has proved that they can be competitive with AMD without a lithography advantage. Even so, Intel needs to move their process technology and CPU architectures forward if they want to regain their market dominance. Intel has a lot to gain with Arrow Lake, and a lot to lose if it fails.
You can join the discussion on Intel's 42-core Arrow Lake Refresh CPU plans on the OC3D Forums.