Intel's 10nm will not ship in high volumes until 2019 – Whiskey Lake is coming on 14nm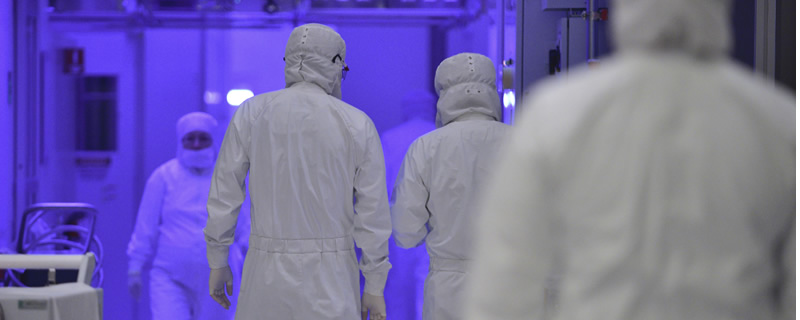 Intel's 10nm will not ship in high volumes until 2019 – Whiskey Lake is coming on 14nm
Intel has officially announced their Q1 financial results, delivering another record quarter with a 16% increase in revenue year-over-year as the company's data-centric business model continues to generate increased rewards.Â
During their financial earnings call, Intel confirmed that 10nm would ship in low volumes in 2018 and higher volumes in 2019, with the company being set to release Whiskey Lake 14nm CPUs later this year to compensate for their 10nm delays.Â
Whiskey Lake will be the 5th set of processors to release in 14nm, with Broadwell, Skylake, Kaby Lake and Coffee Lake coming before it, grinding Intel's former tick-tock strategy into dust and their more recent PAO (Process Architecture Optimisation) model before they even completed a single node cycle.Â
Later this year Cascade Lake server chips are expected to release for servers, though the company has reiterated that they are shipping 10nm Cannonlake products in low volumes.Â
10nm was initially set to release in 2015, with delays moving their release target to 2017, then H2 2018 and now 2019, allowing Intel's competitors like TSMC and Global Foundries to catch up in the silicon manufacturing area, with their 7nm processes. 7nm from TSMC and Globalfoundries is said to be approximately equivalent to Intel's 10nm, with the nm naming scheme being more of a marketing number than a specific value.
Below is a comment from Intel's CEO Brian Krzanich, who has stated that they now understand the problems which are causing issues on 10nm and have defined fixes for them.Â
   We continue to make progress on our 10-nanometer process. We are shipping in low volume and yields are improving, but the rate of improvement is slower than we anticipated. As a result, volume production is moving from the second half of 2018 into 2019. We understand the yield issues and have defined improvements for them, but they will take time to implement and qualify. We have leadership products on the roadmap that continue to take advantage of 14-nanometer, with Whiskey Lake for clients and Cascade Lake for the data center coming later this year.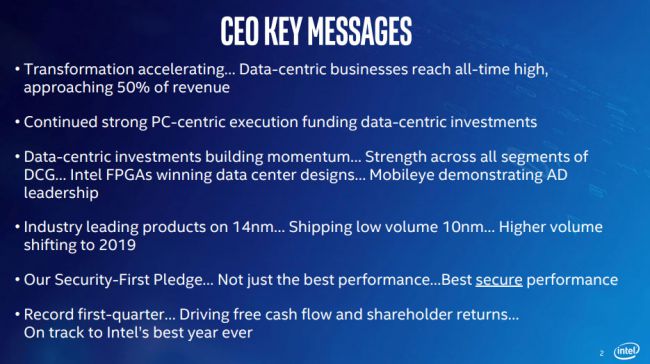 Â
Intel hasn't shipped mainstream processors on a new process node since 2014, officially ending Moore's Law as we knew it, with Krzanich admitting that Intel's lead over competing fabs is shrinking.Â
In light of their 10nm issues, it is likely that Intel will stop creating their processor architectures with specific manufacturing nodes in mind, a method which has forced the company to use iterations of their Skylake architecture for three product generations, offering no performance boosts aside from increased clock speeds and core counts with each release. At this time it is unknown if Whiskey Lake is a new architecture of Intel's long rumoured 8-core Coffee Lake variant.Â
You can join the discussion on Intel delaying 10nm until 2019 and their Whiskey Lake series of processors on the OC3D Forums. Â