AMD's Radeon Head, Scott Herkelman, is leaving the company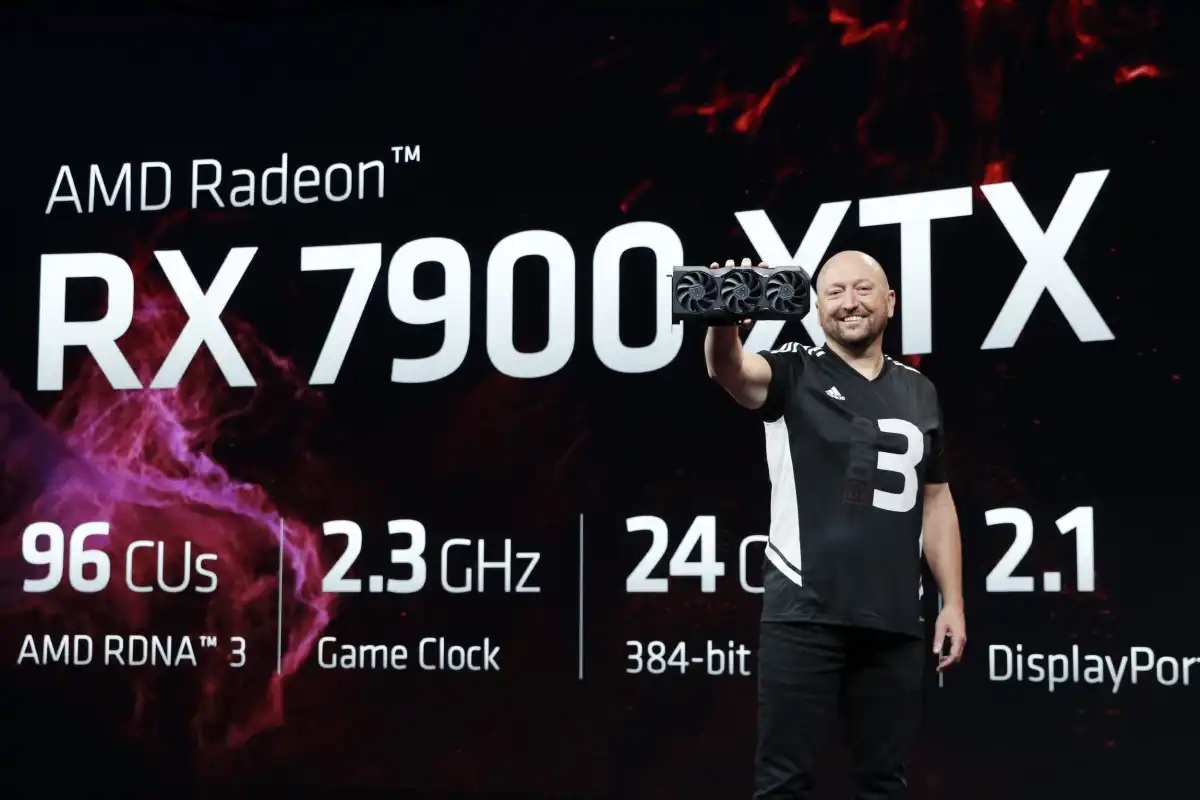 Scott Herkelman is leaving AMD before the end of this year
In a new post on X, formerly Twitter, Scott Herkelman has announced that he will be leaving AMD later this year. Scott Herkelman is the Senior Vice President and General Manager of AMD's Graphics Business Unit, job titles that effectively make his the head of AMD's Radeon GPU efforts.
Scott Herkelman has worked with AMD since 2016, and has oversaw dramatic changes within Radeon. In recent years, Herkelman has seen AMD launch three generations of increasingly competitive RDNA based GPU generation. Herkelman has also seen AMD graphics enter new product categories with devices like Valve's Steam Deck and ASUS' ROG Ally.
At this time, Scott Herkelman has not commented on where he will work after he leaves AMD. Previously, Scott Herkelman worked for Nvidia as their General Manager of GeForce, and was the CEO of BFG Tech, a manufacturer of GeForce graphics cards.
At Gamescom 2023, Herkelman recently revealed AMD's Radeon RX 7800 XT and Radeon RX 7700 XT graphics cards. These GPUs are highly competitive with their Nvidia GeForce counterparts, offering compelling performance levels and more VRAM than their nearest GeForce RTX rivals.

When announcing his departure, Herkelman wishes AMD good fortune in the future GPU efforts. He wants to see AMD "continue to punch above your weight class" and to some day "beat the final boss." Our guess is that Herkelman's "final boss" is Nvidia, the current leaders of the PC GPU market.
After seven years at AMD and launching three increasingly competitive generations of RDNA graphics architectures, I have decided to leave AMD at the end of this year.

Godspeed @amdradeon

I will miss every single one of you, fighting shoulder to shoulder in the trenches…

— Scott Herkelman (@sherkelman) September 25, 2023
Right now, we can only guess at where Herkelman will go next. Perhaps Intel is in need of a man of his talents? Or maybe Herkelman has plans outside of the GPU market? Either way, we wish Scott the best in his future endeavours. We also wish AMD luck in finding a new Radeon head.
You can join the discussion on Scott Herkelman's planned departure from AMD on the OC3D Forums.