CRYORIG Releases the M9i/M9a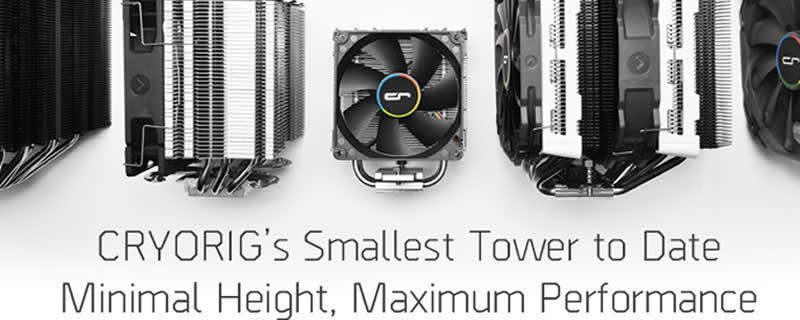 CRYORIG Releases the M9i/M9a
Â
PC thermal solution innovator CRYORIG releases the M9i and M9a, a compact tower cooling solution with 3 6mm heatpipes, True Copper Base and 92mm 2200rpm PWM fan.Â
The CRYORIG M9i/M9a is a entry level tower heatsink that is both small compact and affordable, but comes packing with material and tech comparable to CRYORIG's other ultra high end products. 3x 6mm high performance copper heatpipes and a True Copper Base makes up the core of the M9i/M9a. Bucking the trend of removing the costly copper base in entry level products, the M9i/M9a has all the same makings of CRYORIG's other more expensive products like the H5 Ultimate. The True Copper Base improves heat conduction and contact area for all the heatpipes. Together with CRYORIG's proprietary Jet Fin Acceleration System enabled aluminum fins, makes up for the high performance seen on such a small product.
 Â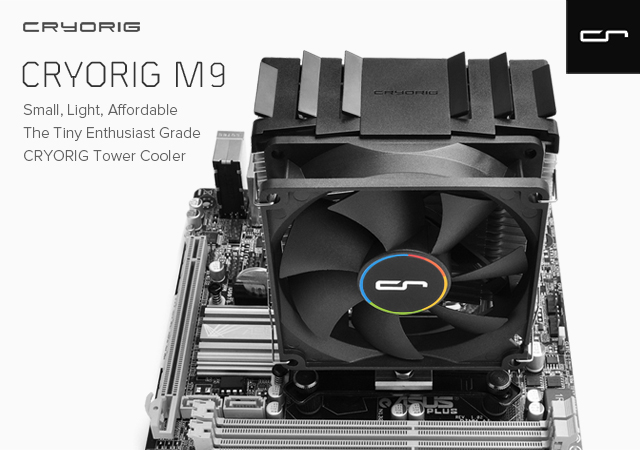 Â

The M9 also safely avoids the RAM and PCI-E sockets, completely avoids any RAM and PCI-E compatibility issues. With a total height of only 124.6mm it is also highly compatible with nearly all mid tower ATX or Micro ATX systems.
Following the steps of CRYORIG's successful H Series single tower mid-range heatsinks, the M9i/M9a is CRYORIG's first product out of it's M Series entry level line. Featuring 3 6mm high performance copper heatpipes, the M9i/M9a offers 120watt of effect TDP cooling capacity.Â
Â
Heatsink Specification
Dimensions: L87 mm x W102 mm x H124.61 mm
Weight: 425 g
Heatpipe: 6mm heatpipe x 3 units
Fin: T = 0.4 mm ; Gap = 1.6 mm
Fin Pcs: 40 pcs
Copper Base: C1100 Pure copper nickel plated
RAM Height Limit: Limitless
M9i Compatibility: LGA1151(Skylake)/115X
M9a Compatibility: AMD FM1?FM2/+?AM2/+?AM3/+
TDP: 120W
Fan(Model: CR-9225) Specification
Dimensions: L92 mm x W92 mm x H 25.4 mm
Weight: 80 g
RPM: 600 ~ 2200 RPM ±10 %
Noise: 26.4 dBA
Airflow: 48.4 CFM
Air Pressure: 3.1 mmH2O
Ampere: 0.11 A
Â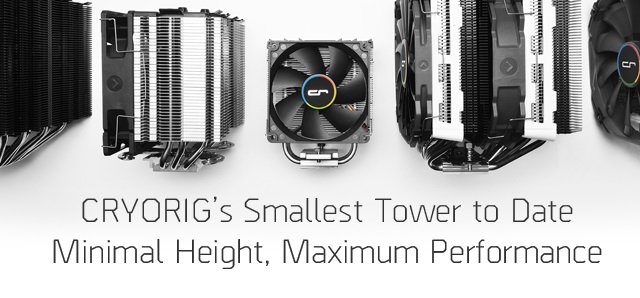 Â
Much like CRYORIG's many other high-end tower coolers, the M9 puts CRYORIG's proprietary Jet Fin Acceleration System to good use. The wider air intake section and narrow air exhaust section allows for easy airflow intake and faster air exhaust. Another key feature of the M9i/M9a is the decision to include a True Copper Base, unlike many other products in the price range. Many products at this price point select to omit a copper base plate. The True Copper Base assists heat from the CPU core to spread over to each heatpipe, and also creates more contact surface between the heatpipe and heatsink base.
The M9i/M9a comes with a high performance 92mm 2200rpm PWM fan, and is also expandable to dual fans configurations. Also seen for the first time will be a new edition of CRYORIG's renowned MultiSeg™ Quick Mount System. The new MultiSeg™ Lite makes the M9i/M9a extremely easy to install, while a sturdy backplate system protects the mainboard from added force and PCB bend. The M9 is target for a September global release beginning in Japan, Taiwan, South-East Asia, and the US, with European markets targeted later in October. MSRP is 26.99 USD (-VAT) in the USA and 26.99 Euro (-VAT) in Europe.
Â
You can join the discussion on Cryorig's M9i /M9a small form factor cooler on the OC3D Forums.Â
Â
CRYORIG Releases their M9i/M9a CPU cooler. Minimal height, maximum performance. http://t.co/iiuTMAmsoL pic.twitter.com/PHOyZ2k5Rp

— OC3D (@OC3D) September 16, 2015