Cooler Master Showcases SK series of wireless keyboards and ControlPad accessory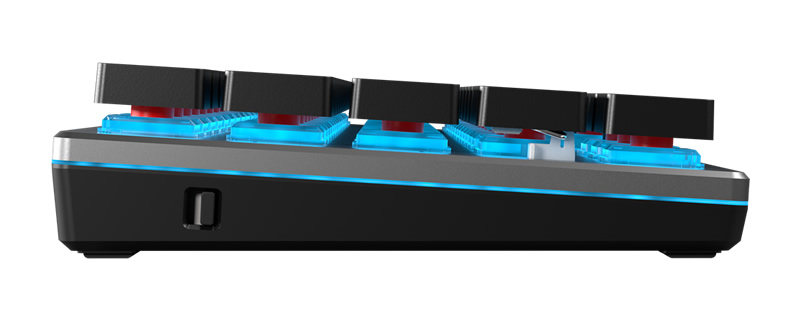 Cooler Master Showcases SK series of wireless keyboards and ControlPad accessory
At CES 2019 Cooler Master have rounded off their product stack with two categories of input devices, keyboards in the form of the company's new SK series of slimline, wireless range as well as their productivity-focused ControlPad accessory.Â
On the keyboard-side we have three devices, the SK621, SK631 and SK651, which each occupy the 65%, TKL (Ten-Key-Less) and full-sized keyboard form factors, allowing end-users to select a keyboard that meets their preferences.Â
Each keyboard offers per-key RGB lighting, wireless capabilities through USB 4.0 as well as wires usage through a removable USB Type-C connection. Cooler Master promises 15 hours of battery life which lights are set to their brightest and 4-5 months of battery life when the device's RGB lighting is disabled entirely.  Â
Each of these SK series keyboards will use Cherry's MX RGB Low Profile keys, using Cherry MX Red-style switches to avoid loud mechanical clicking on the go.Â
Cooler Master plans to launch their SK621 in March with an MSRP of $119.99 in the US, with the SK631 launching in Q2 for $139.00 while the larger SK-651 launches later in Q3 for $159.99. These keyboards are capable of supporting up to three devices at any given time. The image below compares the keyboards layouts of the SK621 (Top), SK631 (Middle) and the SK651 (Bottom).Â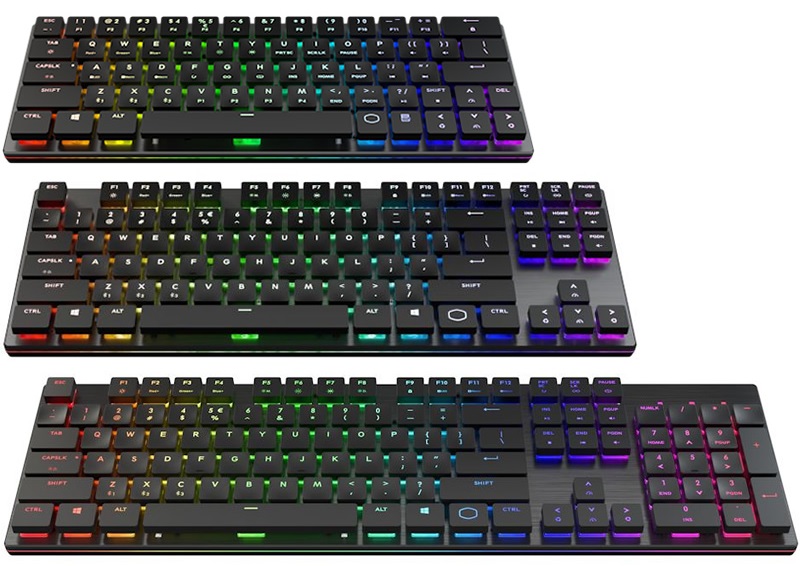 Â
Cooler Master's ControlPad is a strange device, hitting Kickstarter in 2018 to secure a total of $94,625 in funding, confirming the Cooler Master that the niche product was worth investing in.Â
The ControlPad is designed to act as a command station, using analog ket switches to offer a variety of functions. The 24 keys on this device deliver more than just on/off functionality, making it possible for deeper button presses to deliver different commands.Â
Right now analog key switches are pretty much exclusive to Wooting's One and Two series keyboards, but Cooler Master plans to enter the market with an alternative, with what they call "pressure sensitive analog keys". This opens up a world of new options, allowing single key presses to be used for multiple macros or to define different movements speeds in-game depending on key pressure.

Cooler Master plans to make their ControlPad suitable for both gamers and professional users, hoping to crease dedicated keycap sets and macros for professional software packages like Photoshop, Premiere Pro and Illustrator.
On top of the ControlPad's 24 keys, the unit also has two precision wheels, which can be used to program specific features into apps, whether it be something simple like a volume wheel or something more complex. Cooler Master also plans to offer backers both Cherry MX and Gateron key switches, depending on their preference.
The ControlPad is set to launch in May for $89.99 and $99.99 respectively for the Gateron or Cherry MX-based versions.Â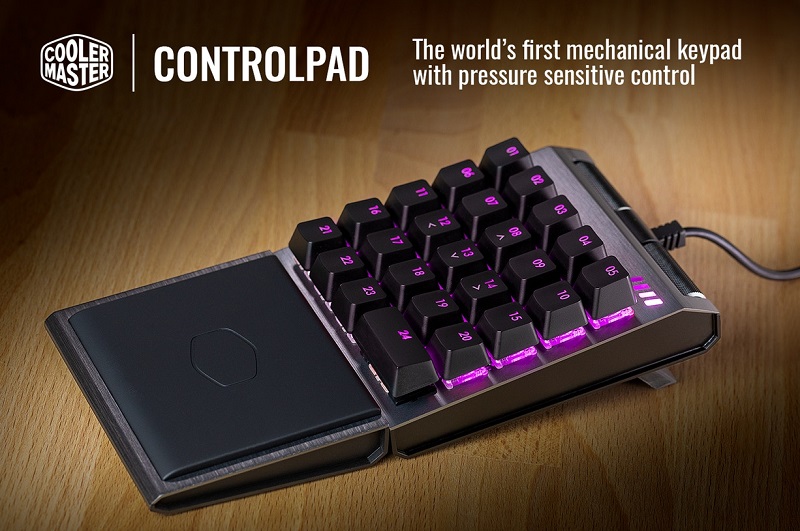 Â
You can join the discussion on Cooler Master's SK series of wireless keyboards and their ControlPad on the OC3D Forums.Â