Roccat reveals their first in-house key switch design, The Titan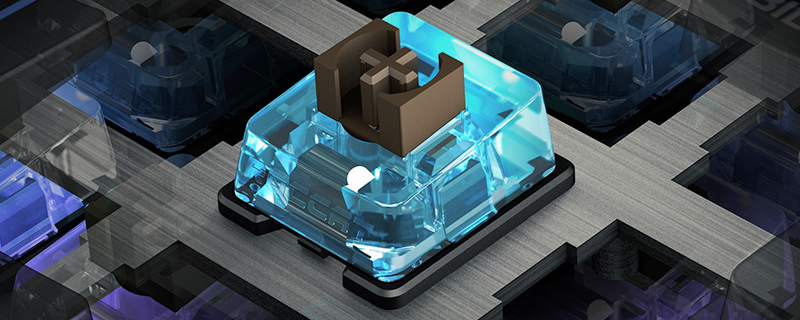 Roccat reveals their first in-house key switch design, The Titan
Roccat has officially unveiled their new Titan series of Tactile key switches, an in-house product that was designed in cooperation with TCC, a manufacturer of mechanical key switches.Â
With their Titan key switches, ROCCAT aims to deliver highly responsive typing with a reduced actuation point, optimised firmware and decreased bounce times, all of which should combine to create a great gaming experience.
When compared to standard mechanical key switches, Roccat says that their keys can bounceback 20% faster than their competitors and that their 1.8mm actuation point allows their switches to respond faster to inputs faster. These enhancements allow users to press their keys at a faster rate and for their keyboards to react quickly to user actions, a must for any gaming-grade product.Â
Roccat has also integrated RGB illumination into their key switches, combining their clear switch bodies with shortened, lightweight keycaps to increase the visibility of the keyboard's per-key backlighting. The lighting of each key on Roccat's keyboards is controllable using the company's AIMO lighting software.  Â
Â
  The Titan Switch was imagined and built inhouse in its entirety by ROCCAT. It creates an inseparable bond between functionality and aesthetics with a design that lets you see the performance of the switch. It was developed for gamers who love the tactile feel of mechanical switches but crave something more swift and precise.

But what does it mean to be more swift and precise? For ROCCAT, it meant making speed and precision the entire focus of the development. Every single design consideration for every single part of the switch was made with that goal in mind. It also meant breathing new life into the idea of a mechanical switch and innovating design aspects ignored by many for years.

The major design optimizations include a tactile 1.8mm actuation point, debounced switch contact, reinforced transparent housing and tuned firmware. All combine to create the most responsive and best-feeling key stroke ever.
Roccat plans to showcase their first product with Titan Key Switches at Computex on June 5th. Gonna go out on a limb here and say that it's a keyboard.
You can join the discussion on Roccat's in-house Titan Key Switches on the OC3D Forums.Â