SK Hynix's GDDR6 memory will release in 2018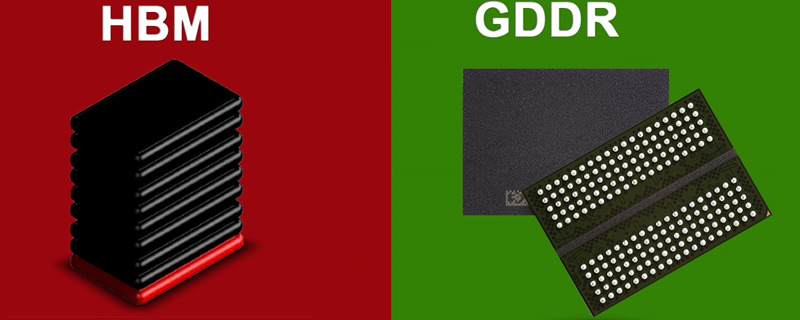 SK Hynix's GDDR6 memory will release in 2018
Â
SK Hynix has announced that their GDDR6 memory will release in 2018, coming with 2x the speed of GDDR5 while operating with 10% lower voltages.Â
Â
The company has stated that their new GDDR6 memory will be based on a 20nm memory manufacturing process and offer 16Gbps of memory bandwidth per pin. This will allow a GDDR6-based GPU to offer memory bandwidths of 768Gbps of memory bandwidth when using a 384-bit memory bus, which is a huge gain in performance when compared to the Titan Xp which currently offers 548Gbps of memory bandwidth using the same bus size on GDDR5X.Â
This will deliver users some huge benefits, not just in performance but also in the form of power savings, as fewer chips will be required to maintain the same levels of memory bandwidth and each chip will consume less power and therefore produce less heat.Â
 Â
SK Hynix Inc. (or 'the Company', www.skhynix.com) today introduced the world's fastest 2Znm 8Gb(Gigabit) GDDR6(Graphics DDR6) DRAM. The product operates with an I/O data rate of 16Gbps(Gigabits per second) per pin, which is the industry's fastest. With a forthcoming high-end graphics card of 384-bit I/Os, this DRAM processes up to 768GB(Gigabytes) of graphics data per second. SK Hynix has been planning to mass produce the product for a client to release high-end graphics card by early 2018 equipped with high-performance GDDR6 DRAMs.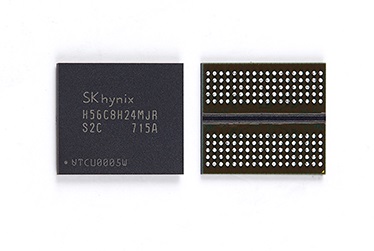 Â
In the GPU market the move to GDDR6 will be huge, though it remains to be seen whether GDDR6 or HBM2 will be dominant in the high-end GPU market. GDDR6 will be easier to implement, given HBM2's need for direct to chip communication via an interposer, though HBM2 also offers the benefits of lower latency and increased levels of bandwidth and capacity per chip.Â
At this time is in uncertain whether HBM2 or GDDR6 will become dominant in the GPU market moving forward as both memory types certainly have their benefits. With an early 2018 release planned, it is also likely that Nvidia will be releasing their upcoming Volta-series GPUs using GDDR6 memory, though it remains to be seen whether or not Nvidia plans on creating an HBM2 powered consumer GPU.

Â
You can join the discussion on SK Hynix's GDDR6 memory on the OC3D Forums.Â
Â