Team Group launches Overclocked 24GB and 48GB DDR5 memory modules with up to 8,000 MT/s speeds
High speed DRAM kits for Intel 700 and 600 series motherboard platforms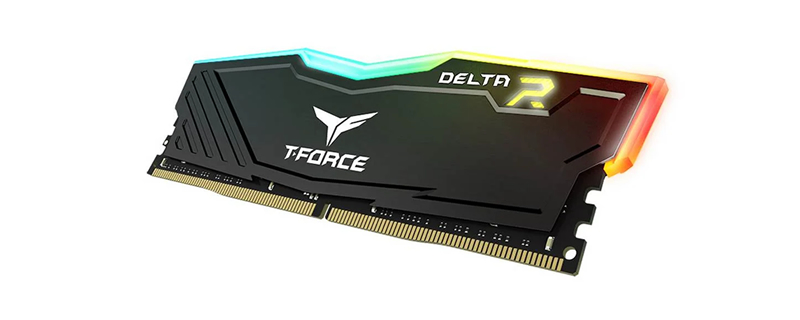 Team Group's latest T-Force Delta and T-Create Expert DDR5 modules offer high speed 24GB and 48GB options
Today Team Group has revealed new T-Force Delta and T-Create non-binary DDR5 memory modules with per-DIMM (module) capacities of 24GB and 48GB, offering users both high module frequencies and large module capacities. With these modules, Team Group are promising the performance that gamers and professionals demand as well as the capacities that high-end workstations require. 
With their latest T-FORCE Delta modules, Team Group are offering buyers 2x24GB (48GB) dual-channel DDR5 kits with speeds of 6,000 MT/s, 6,400 MT/s, 6,800 MT/s, 7,200 MT/s, 7,600 MT/s and 8,000 MT/s. These modules will support Intel's XMP 3.0 technology, allowing users to overclock these memory chips using Intel 700/600 series motherboards and compatible processors.    
    T-FORCE LAB is committed to providing gamers with both great-performing and highly-compatible products, with T-FORCE DELTA RGB DDR5 taking the lead, launching 48 GB (2x 24 GB) dual-channel kits in 6,000 MHz, 6,400 MHz, 6,800 MHz, 7,200 MHz, 7,600 MHz and 8,000 MHz variants. It allows even motherboards with only two memory slots to harness the power of massive capacities and provide a next-level gaming experience. T-FORCE's latest 2x24GB dual-channel kit supports Intel XMP 3.0, allowing gamers to enjoy the smooth experience that high-capacity memory brings to system performance by simply enabling XMP 3.0 overclocking in BIOS.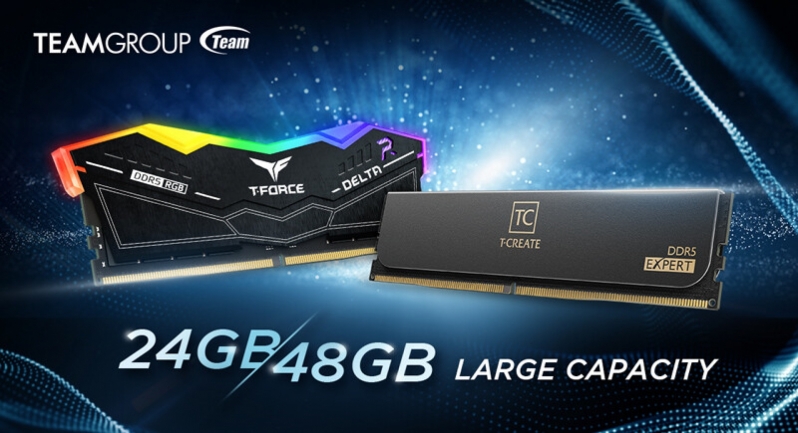 With their T-Create DDR5 modules, Team Group are offering buyers new 2x48GB memory kits and 4x24GB memory kits, both of which offer users 96GB of DDR5 memory. These modules will be available with 6,000 MT/s speeds and 6,400 MT/s speeds, and are designed for heavy professional workloads. 
Team Group already creates 2x32GB DDR5 T-Create DDR5 memory kits, but their new 48GB module options can offer users even larger pools of DRAM to help them expand their creativity and productivity. 
    T-CREATE EXPERT DDR5 desktop memory is designed for all kinds of creative professionals. While already available in 64 GB (2x 32 GB) dual-channel kits running at 6,000 MHz and 6,400 MHz, T-CREATE EXPERT DDR5 will now also be offered in a 6,800 MHz variant, a new 96 GB (2x48GB) dual-channel kit with all the mentioned frequencies, and another brand new four-module kit with 96 GB (4x 24 GB) and speeds of 6,000 MHz and 6,400 MHz. Its stability, great capacity, and amazing performance allow it to easily handle ultra-high-definition image editing, professional 3D graphics software, and complex operations and computing, allowing creators to express their creativity to their heart's content.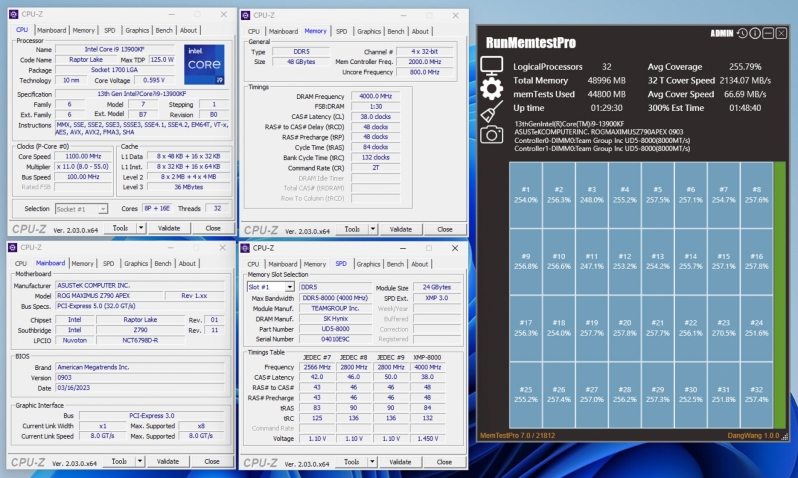 Team Group have confirmed that their new 24GB and 48GB T-Force and T-Create DDR5 memory modules will be available in early May.  
You can join the discussion on Team Groups' overclocked 24GB and 48GB DDR5 modules on the OC3D Forums.