Is Ready Player 2 happening? Is the box office hit getting a sequel?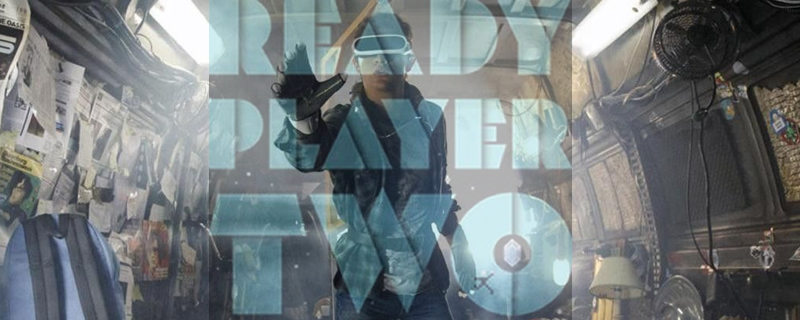 Ernest Cline says that Ready Player 2 is in the works, but the film faces an uncertain future
Ready Player 1 was a smash hit when it hit theatres in 2018, and we all know that Hollywood likes to double down on success. With Ernest Cline releasing his Ready Player 2 novel in late 2020, many are wondering when the book will receive a filmic adaptation, and when the film will be available to watch in theatres.
Back in 2020, Cline had stated that a movie adaptation of his sequel was already in the works, stating that its development was in its "early stages", but since then, there has been no confirmation that the movie had been greenlit by any studio. With the book coming out in the middle of the COVID-19 pandemic, it is understandable that progress on the movie would be slow, and ongoing strikes and other issues have made things challenging for anyone in the film industry in more recent months.
Ready Player 2's filmic adaptation is on shaky ground

Ready Player 2 was released in 2020 in novel form, and reviews for the book were not positive. The book was criticised for being derivative and were displeased with the book's story. That said, the book currently enjoys a 4/5 rating on Amazon, and while fans of the first book typically agree that the original was better, a lot of people have enjoyed the sequel.
With Ready Player 2 being less well received than the original, it is likely that film studios are anxious about the performance of its movie adaptation. as film studios want a strong return on their investments.
Tye Sheridan, who played the original movies male lead, has expressed interest in returning for the film's sequel. Though this confirmation came before the release of Cline's Ready Player 2 novel, and it is uncertain if Sheridan's thoughts have changed. It is also unclear is Steven Spielberg, the director of Ready Player 1, is interested in directing a sequel.
When can we expect to see Ready Player 2? 
Currently, Ready Player 2's movie adaptation has not been green lit, which means that the movie is not in production. Should be movie be green lit, the film will take several years to produce, placing the film's release date in 2025 or later. With this in mind, fans of the first movie should not expect to see Ready Player 2 in cinemas anytime soon.
You can join the discussion on Ready Player 2's movie plans on the OC3D Forums.