MediaTek aims to boost WIFI 7 adoption with new mainstream chipsets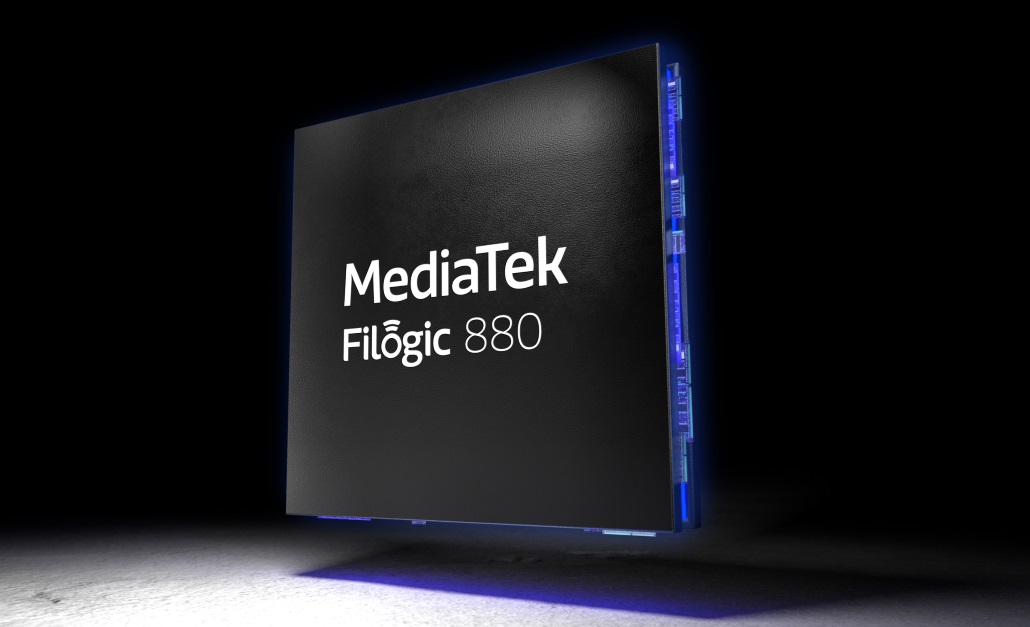 MediaTek plans to make WIFI 7 cheaper and more accessible with their latest chipsets
WIFI 7 is the new hotness within the world of networking, and MediaTek wants to make this high-end feature more accessible. At CES 2023, we saw a wide range of new WIFI 7 routers from MSI, ASUS, and others, and we expect the feature to become increasingly popular moving forward.
MediaTek have revealed two new WIFI 7 chipsets that target mainstream devices. These chipsets are designed for various use cases that include Mesh Nodes, routers, and client (PC or laptop use). These chipsets are the Filogic 860 and Filogic 360, and both chipsets will enter mass production in mid-2024. Mediatek's new chipsets are streamlined versions of the company's existing Filogic 880 and Filogic 380 WIFI 7 chipsets.
WIFI 7 offers users several benefits over older WIFI standards. This includes reduced latency, increased bandwidth, and higher levels of maximum throughput. WIFI 7's decreased latency is a big deal for gaming applications, and for mesh networks where node-to-node transfers can add more latency into the mix.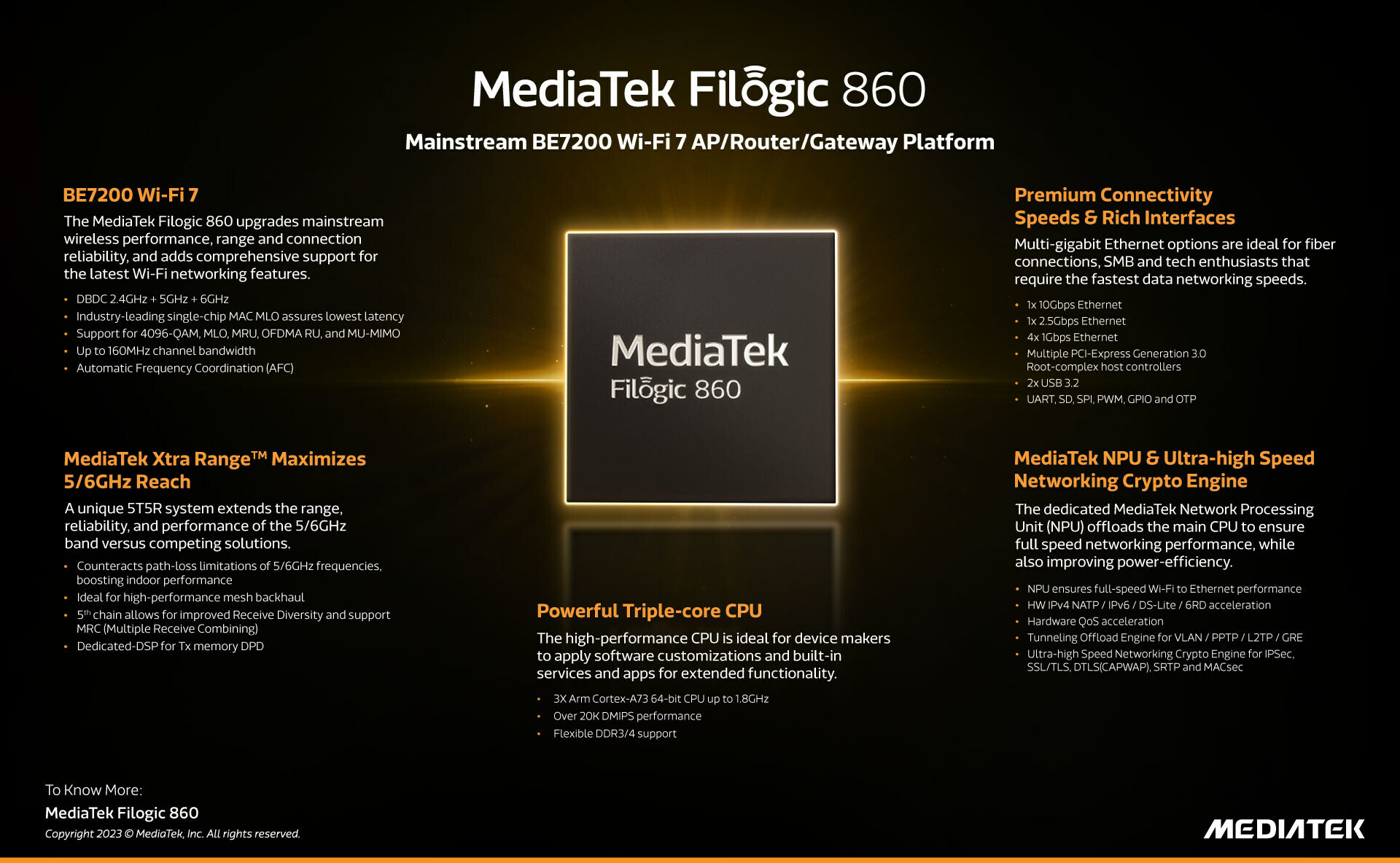 Who are these new MediaTek WIFI 7 chipsets for?
Mediatek's Filogic 860is designed to be a complete platform for a dual-band Wi-Fi 7 access point, router, and/or mesh node solution. This chipset should make future WIFI 7 routers and mesh networking nodes more affordable.

The Filogic 860 platform includes with the following features:
Industry leading 6 nm low power Wi-Fi design
Single-MAC MLO support
Supports 4096-QAM and MRU
Supports dual-band Wi-Fi 7 with industry-highest dual-band MLO speed, 7.2 Gbps
Dual-band, dual concurrent capabilities with 4T4R for 2.4 GHz up to BW40 and 5T5R 4SS for 5 GHz up to BW160
Support for an additional receive antenna for zero-wait DFS
Filogic Xtra range support, boosting receiving distance using an extra antenna
MediaTek's new Filogic 360 chipset is designed for client devices. This includes smartphones, PCs, laptops, tablets, set top boxes, and other devices. This chipset includes Wi-Fi 7 2×2 and a dual Bluetooth 5.4 solution within a single chip, making it a great addition for many devices.
Key features of the Filogic 360 include:
Triple-band selectable Wi-Fi 7 2×2 with up to 2.9 Gbps speed
Supports 4096-QAM and MRU
160 MHz channel bandwidth support
Filogic Xtra range support, boosting communication distance by unique Hybrid MLO solution
Support for dual Bluetooth 5.4 cores for gaming and other applications
BLE audio with integrated DSP for LC3 codec support
MediaTek advanced Wi-Fi and Bluetooth coexistence technology ensures both technologies can operate on the 2.4 GHz band seamlessly, without interference
MediaTek expect to begin mass producing these new chipsets in mid-2024. MediaTek has already supplied samples of this chipset to customers. This will allow product makers to integrate this chipset into their future products ahead of mass production.
You can join the discussion on MediaTek's new WIFI 7 chipsets on the OC3D Forums.