PCIe 6.0 is on-track for a 2021 release – Launches 0.3 Spec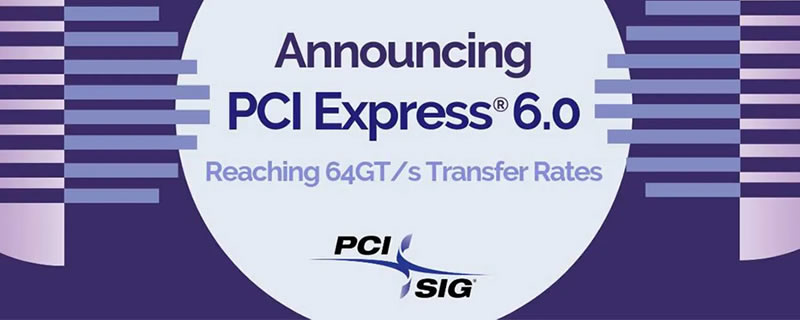 PCIe 6.0 is on-track for a 2021 release – Launches 0.3 Spec
PCI-SIG has released version 0.3 of the group's PCIe 6.0 standard, which plans to push the capabilities of PCIe further by offering a 4x bandwidth boost over PCIe 4.0.Â
Today, PCIe 4.0 devices are only starting to become available at retailers, and PCIe 5.0 has only just been ratified. This rapid growth in PCIe bandwidth comes from the increased I/O performance needs of PCs today, both within the server markets and within the consumer PC space. Â
Right now, PCI-SIG are on track to finalise their PCIe 6.0 standard in 2021, making it likely that PCIe 6.0 devices will be released sometime in 2023. It usually takes two years for a ratified PCIe standard to become available in the wild, given the time it takes to design and manufacture compatible processors/systems and devices.
Below is a brief overview of the PCIe 6.0 standard, in its current form.
PCIe 6.0 Specification Features
– Delivers 64 GT/s raw bit rate and up to 256 GB/s via x16 configuration
– Utilises PAM-4 (Pulse Amplitude Modulation with four levels) encoding and leverages existing 56G PAM-4 in the industry
– Includes low-latency Forward Error Correction (FEC) with additional mechanisms to improve bandwidth efficiency
– Maintains backwards compatibility with all previous generations of PCIe technology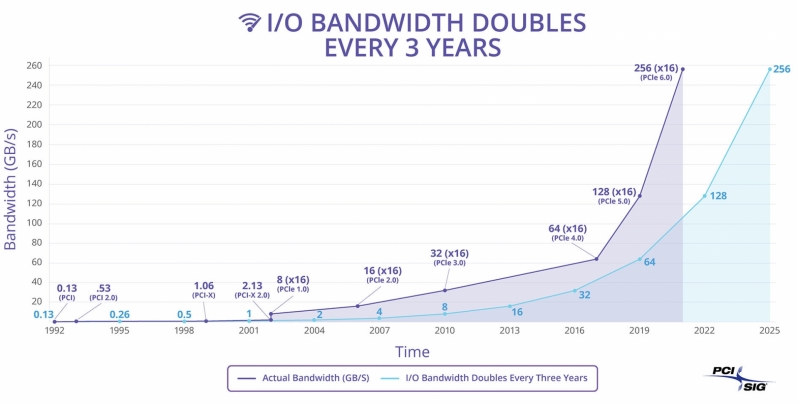 Â
While a 4x speed boost over PCIe 4.0 may seem unnecessary for some, it must be remembered that these speed boosts will also reduce the PCIe lane requirements of many consumer devices. With the performance of PCIe 6.0, the performance of today's PCIe 4.0 M.2 NVMe SSDs could be achieved over a single PCIe lane. This makes it possible for future PCs to support larger numbers of fast M.2 storage devices without an increase in the number of PCIe lanes that a system possessed. Faster PCIe standards aren't just about offering more bandwidth; it's about providing more bandwidth with fewer PCIe lanes.Â
To put the performance of PCIe 6.0 into context. PCIe 6.0 could enable M.2 devices to deliver speeds that are up to eight times faster than today's Samsung 970 Pro series SSD, which is widely regarded as one of the best performing M.2 SSDs on the market. Another way to put it is with PCIe 6.0, the performance of a PCIe 3.0 16x configuration is equivalent to two PCIe 6.0 lanes.
PCIe 6.0 will enable higher levels of bandwidth for those who need it while granting PC users access to today's bandwidth levels over fewer PCIe lanes. The only problem with this rapid evolution is that new PCIe 4.0 devices will soon find themselves replaced with PCIe 5.0 and then PCIe 6.0 over the next five or so years. That said, should we complain about things progressing too quickly?

You can join the discussion on PCI-SIG's upcoming PCIe 6.0 standard on the OC3D Forums.